This Sugar-Free Cocoa-Rubbed Smoked Brisket will blow your mind! If you follow a low-carb, keto diet, you can't have sugar; meaning most rubs just don't work; until now.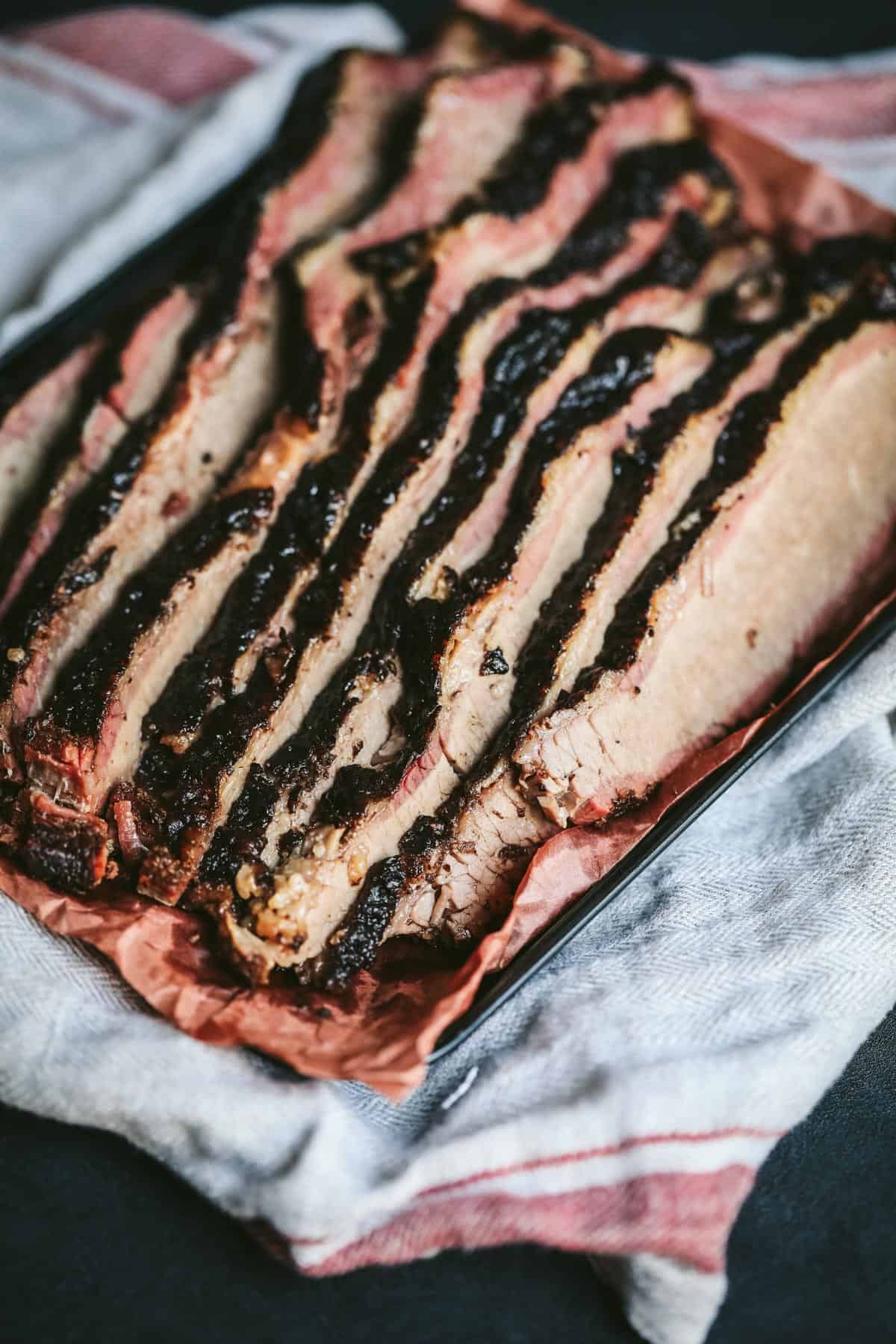 Ah, the brisket. One of the toughest pieces of meat. Also, one of the most difficult to smoke. I am happy to say that after three years of trial and error my husband perfected it.
Although, just because it's perfect one time doesn't mean it will always be perfect (Unless you are Franklin from Franklin's BBQ in Texas and have been smoking brisket for ages).
Ever since I bought the barrel house cooker we have been experimenting with smoking the best brisket; the result would vary drastically. Either the brisket would come out undercooked, or it was overdone.
Even though it still tasted good, it was just not that jaw-dropping amazingly juicy and tender brisket we were always wanting to achieve.
Fast forward about three years, I wanted to try a chocolate rub on a brisket, so we pulled out the lil ole cooker. It also happened to be our last smoke before we upgraded to the Trager, so of course, it would make sense that the brisket FINALLY came out perfect.
Furthermore, this brisket was so juicy and so tender, and pulled apart perfectly (you can watch the video below and see for yourself) it melted in my mouth.
How to make Sugar-Free Cocoa Rubbed Smoked Brisket
1. Season generously with the rub (recipe below)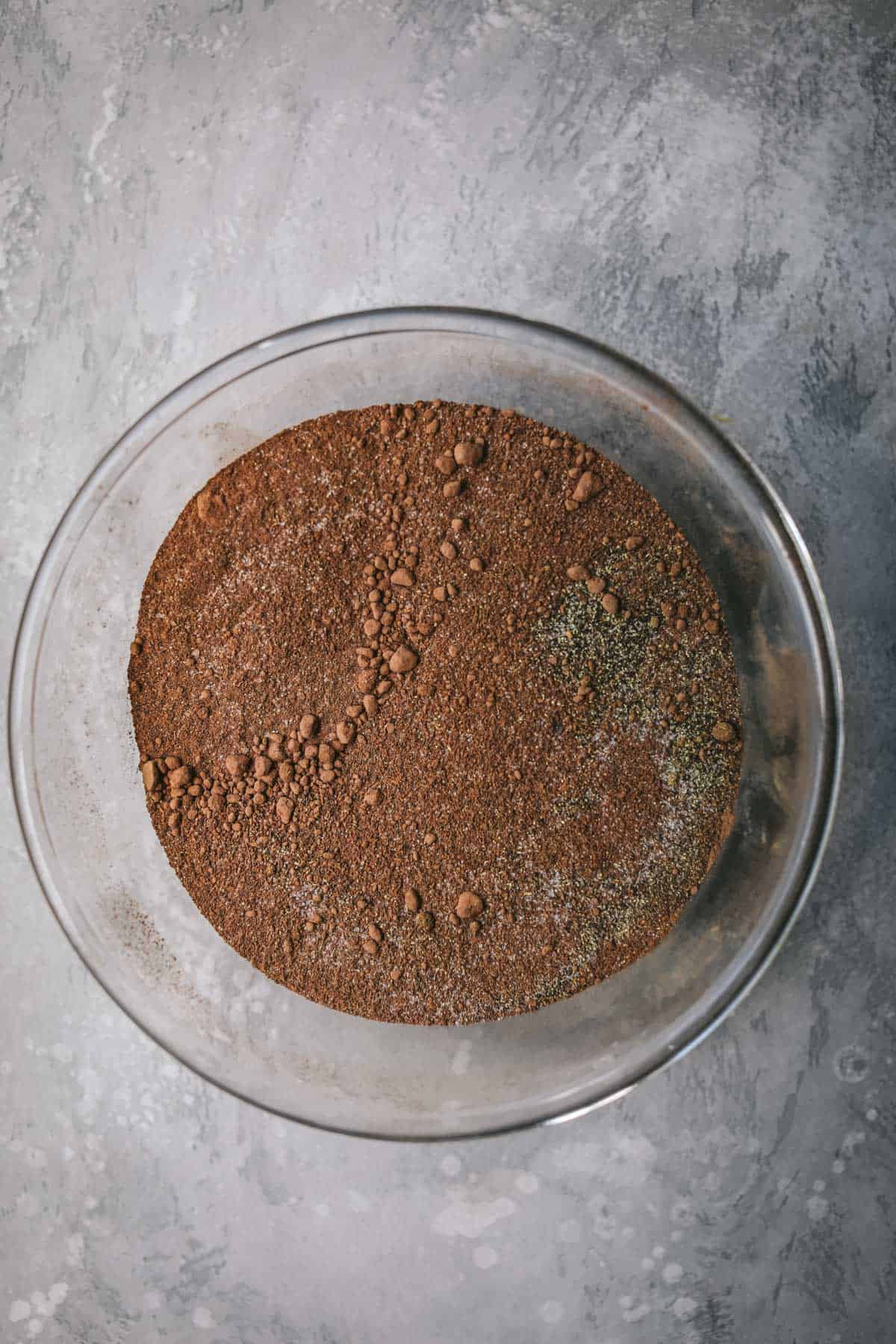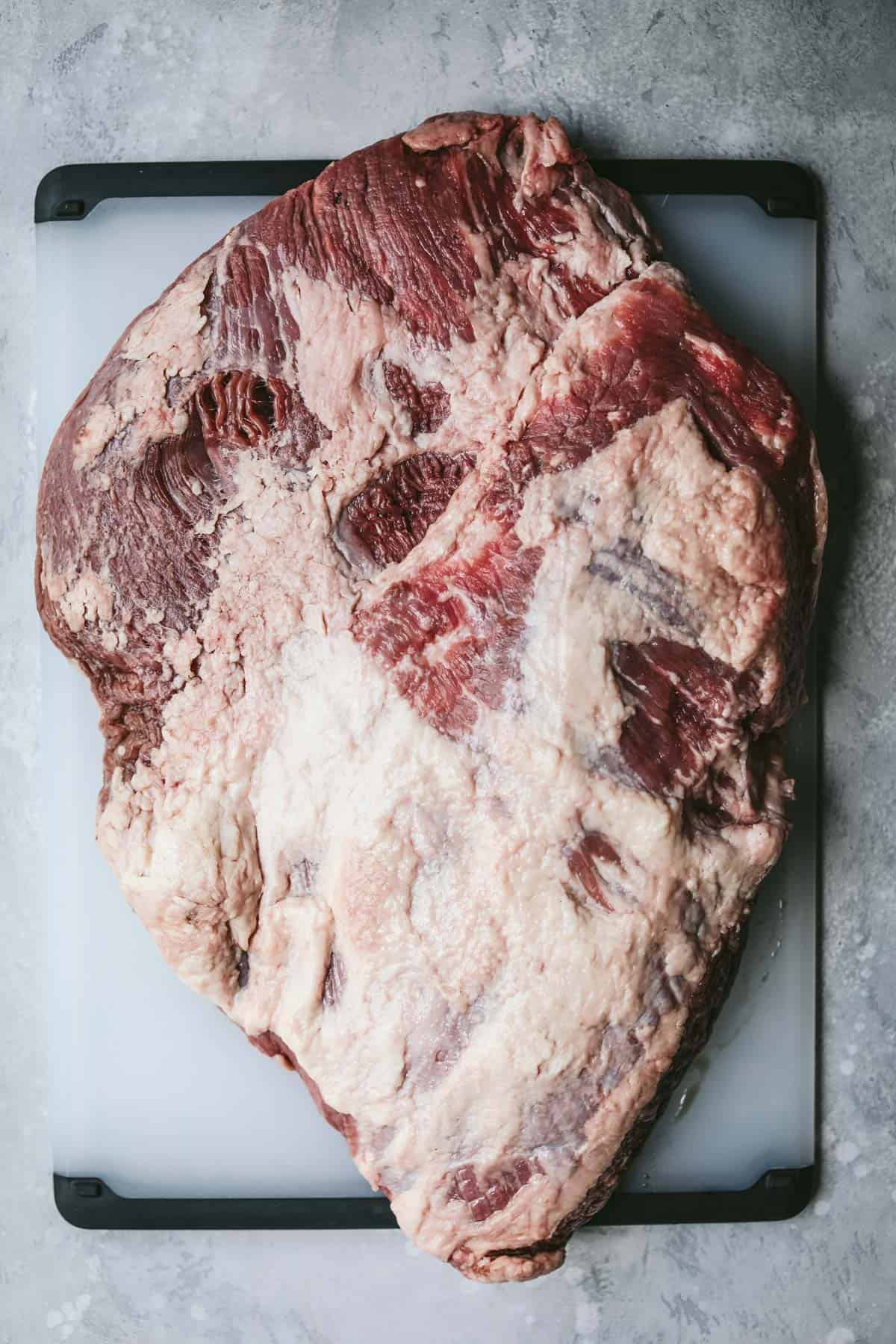 2. Rub both sides of the brisket, liberally.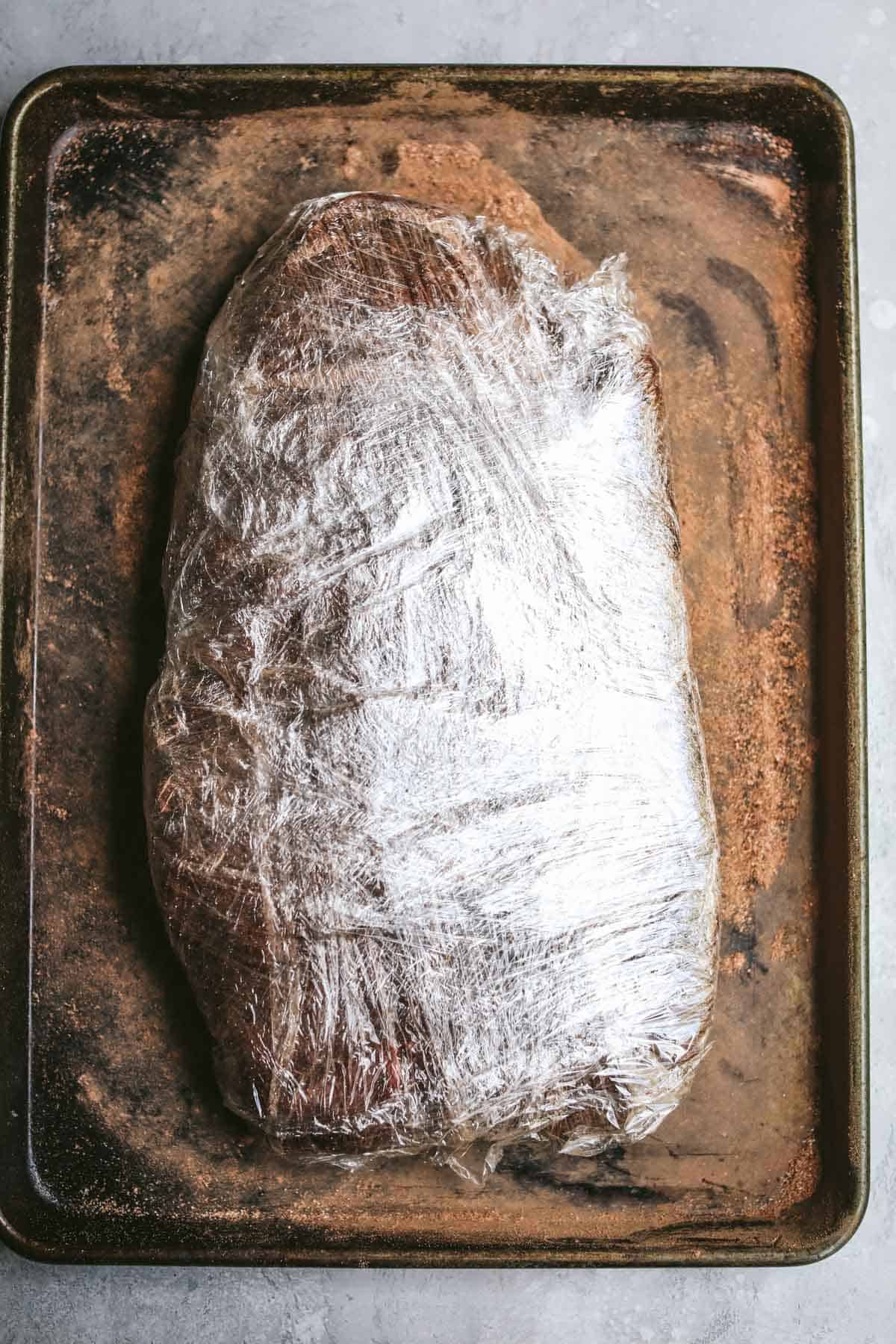 4. Refrigerate overnight
5. Remove the brisket a couple of hours before smoking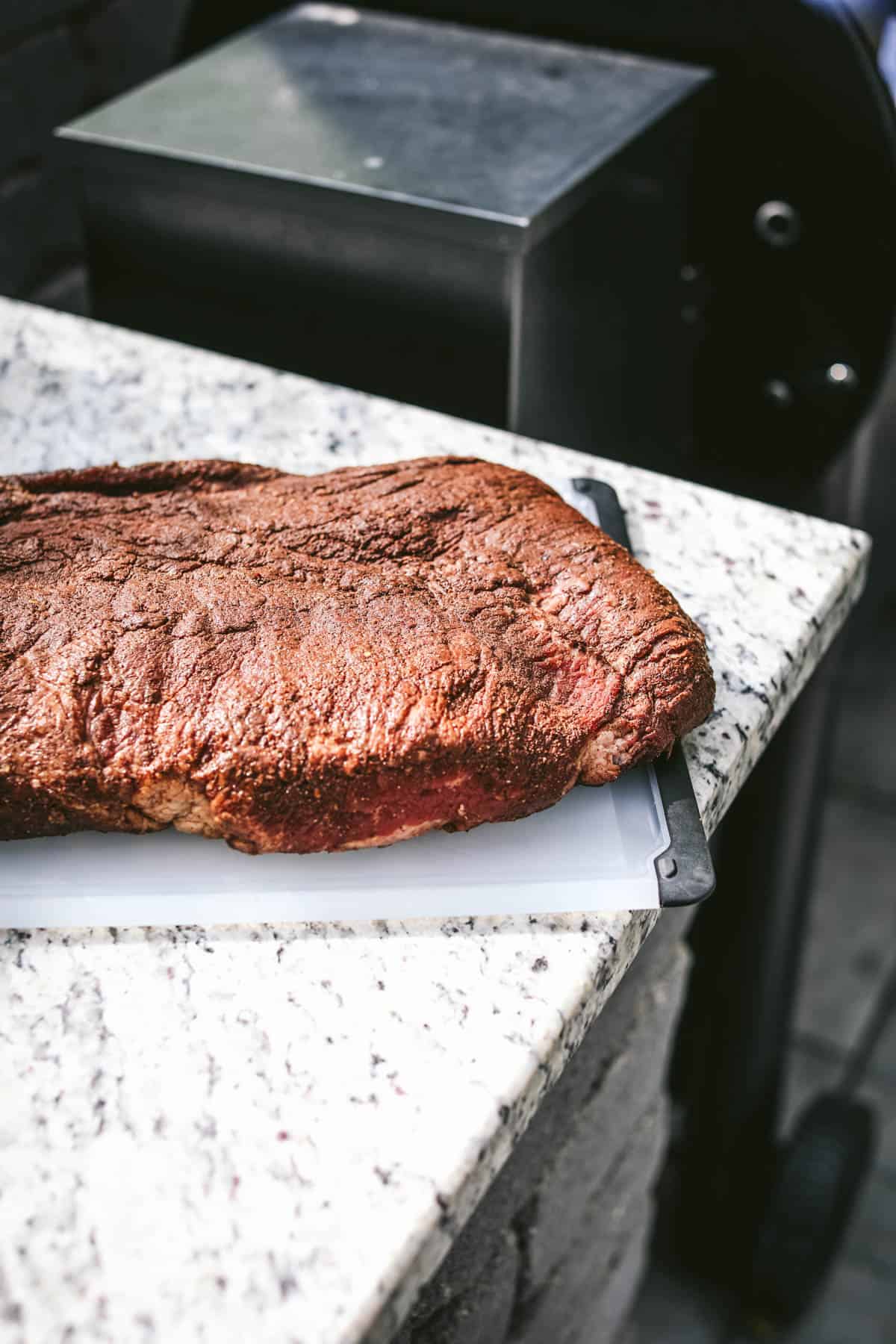 6. Set the smoker temperature to 220; we used hickory wood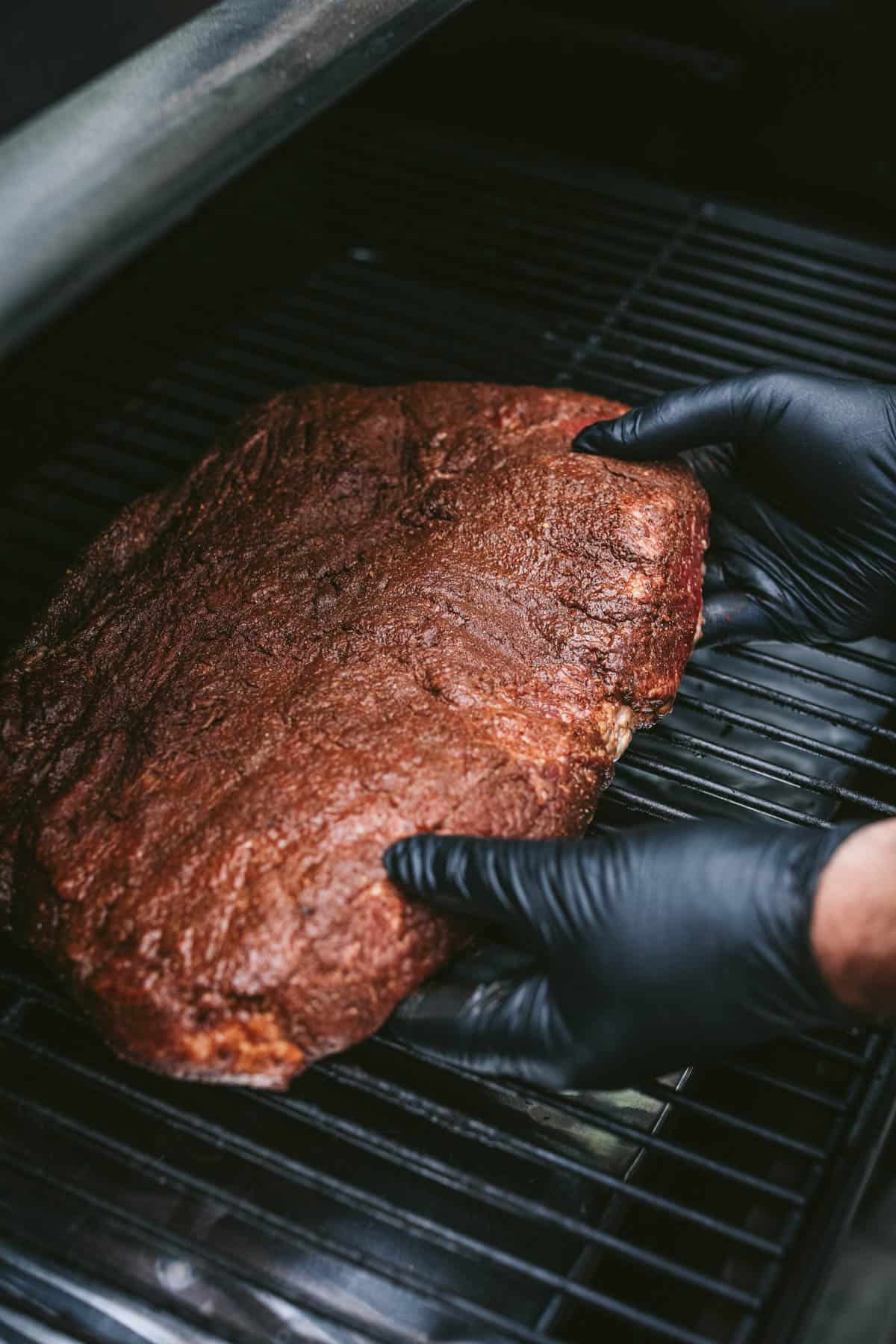 7. If it is a 5lb brisket, smoke it for 6 hours, or more, depending on the touch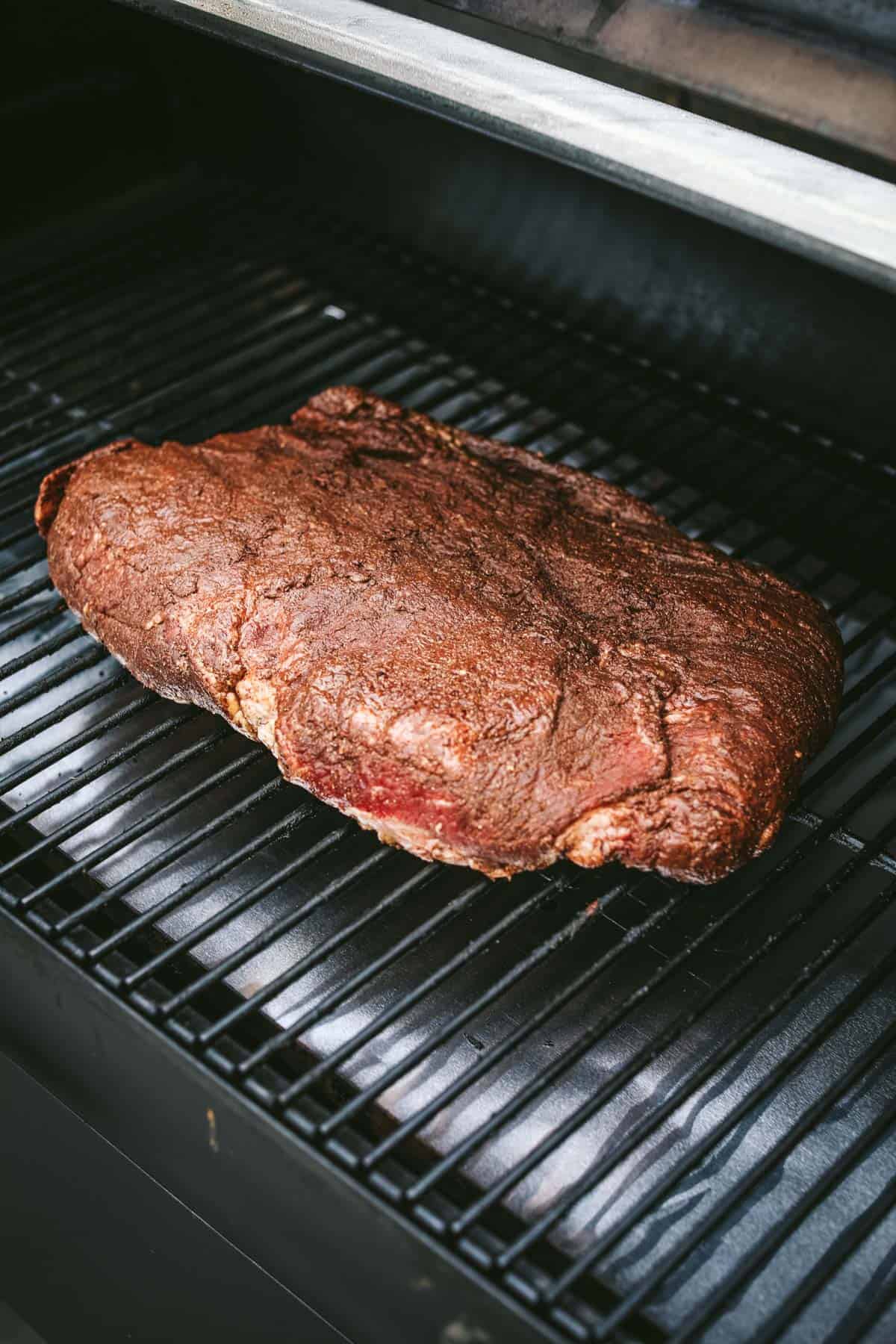 8. Halfway through the smoke (around hour 3) cover the brisket in foil and place it back on the smoker.
9. If you don't think it is done, it probably is not, and you have to cook it for a couple more hours.
10. Let it sit for 30-45 minutes before cutting.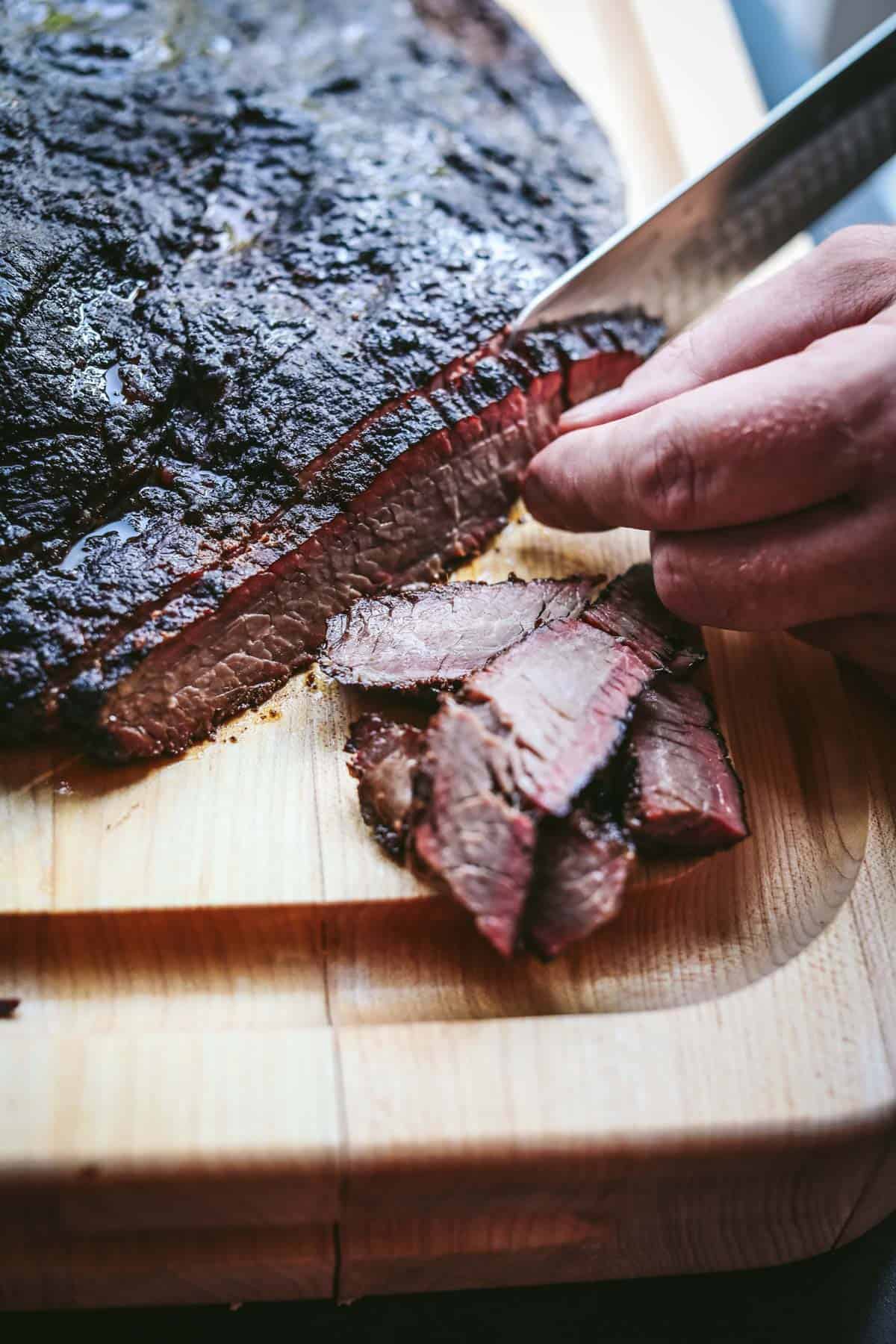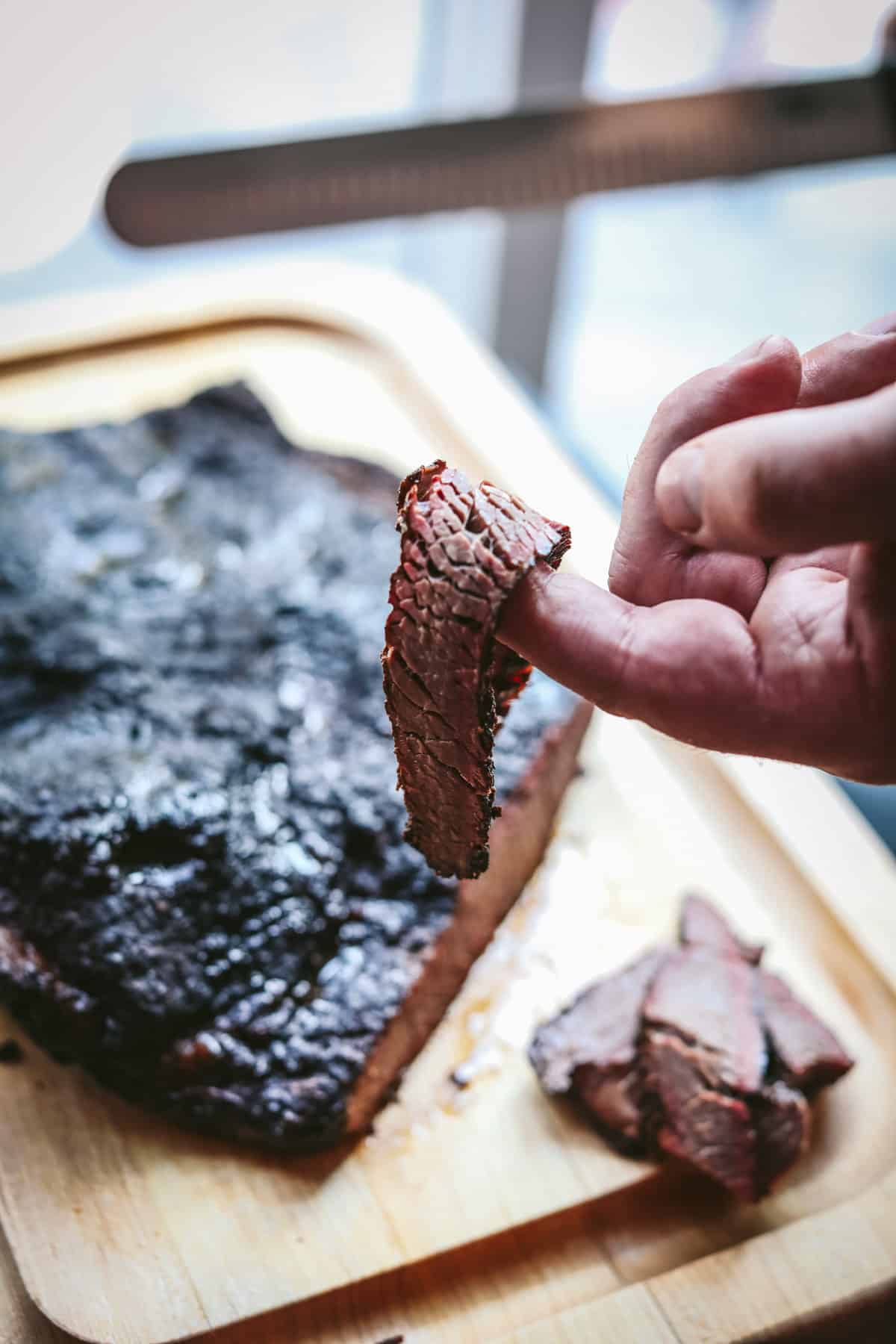 11. Enjoy the best brisket of your life.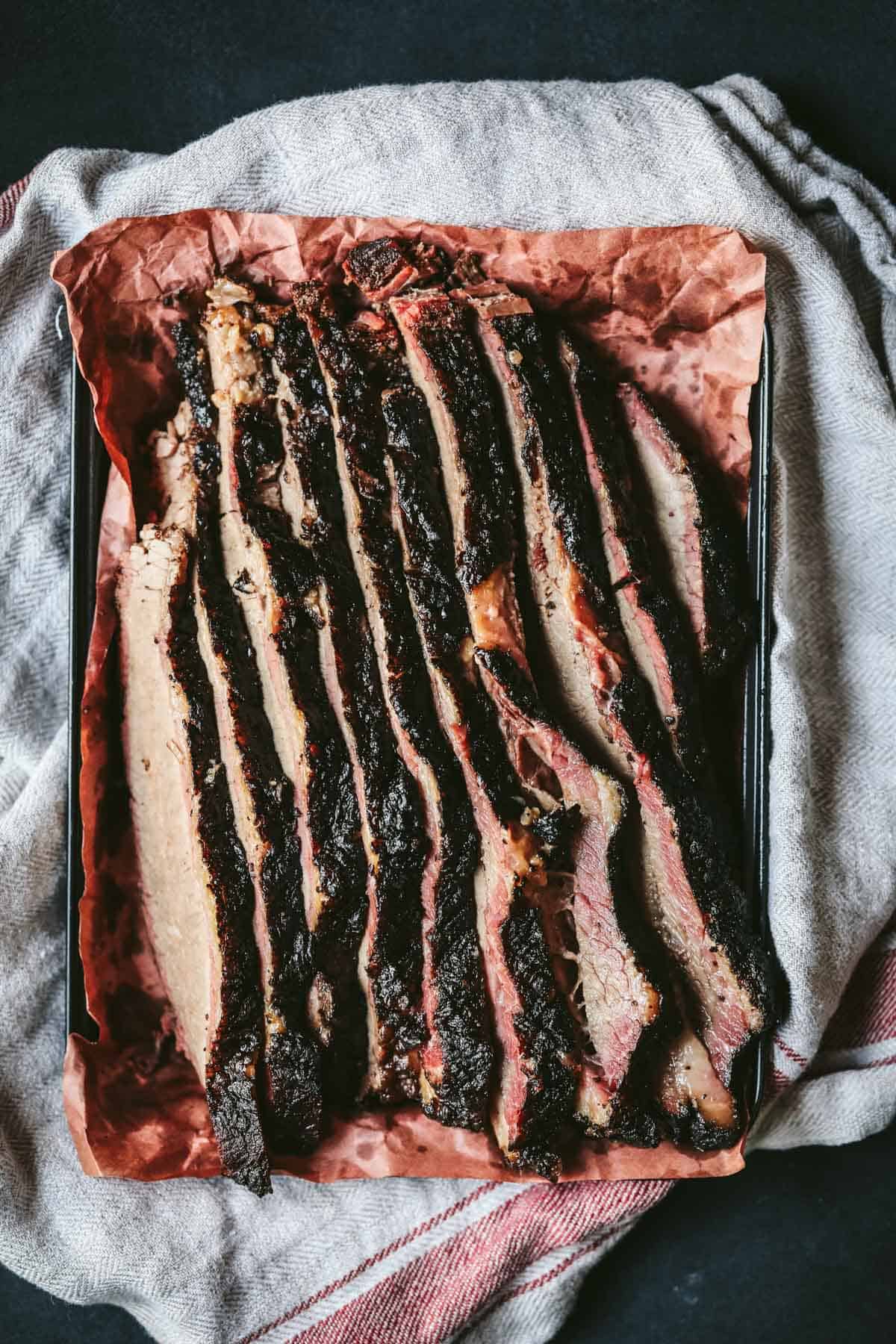 If you don't have a smoker but still want to make this brisket, you can use the oven. Same instructions apply.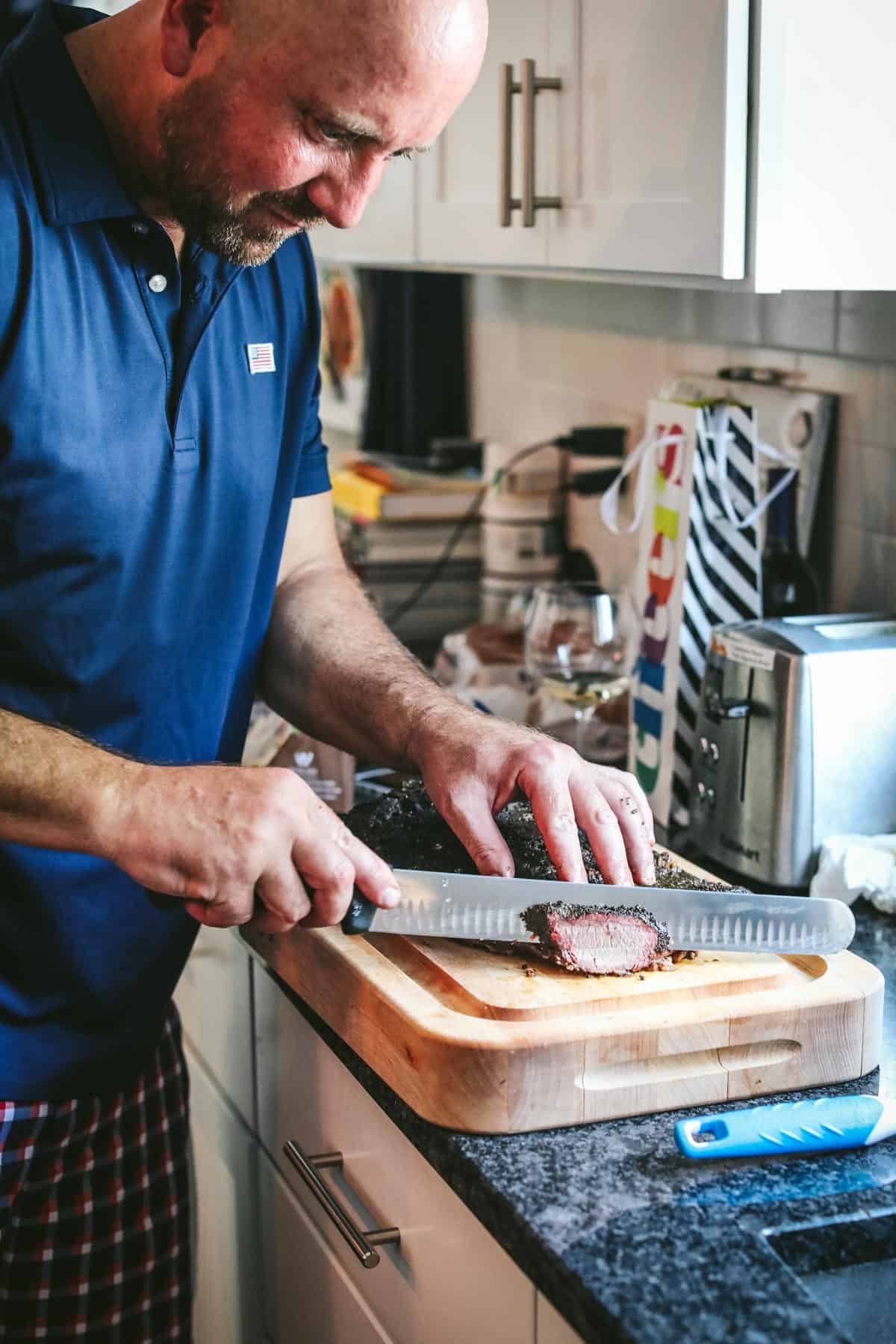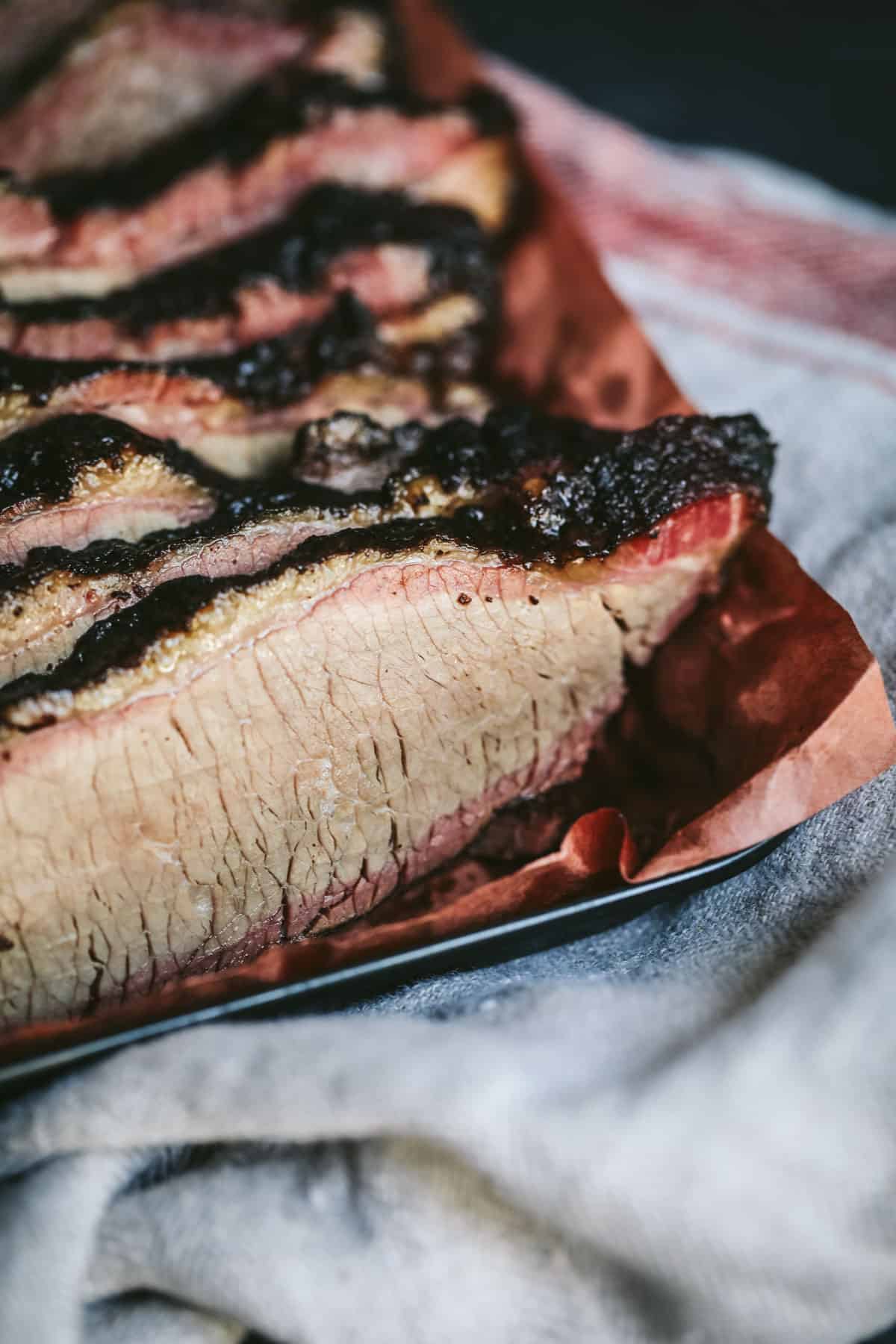 Want some more BBQ? Check out all of my sugar-free, keto BBQ Recipes HERE
More Keto recipes to try: