This keto side dish is one of my favorites because of how colorful it is and the dressing is amazing!
I've never been a fan of standard lettuce-based salads. If I eat a salad it has to be a little bit exciting – like my Taco Salad with Cilantro Lime Sauce or flavorful like my Cucumber Radish Salad.
This Rainbow Slaw with Peanut Dressing falls into that category. Crunchy, satisfying, and packed with nutrients. This crisp, flavorful salad is going to be your new summer staple!
It makes a great light lunch on its own, or as a side for chicken. This is also a great dish to take to potlucks.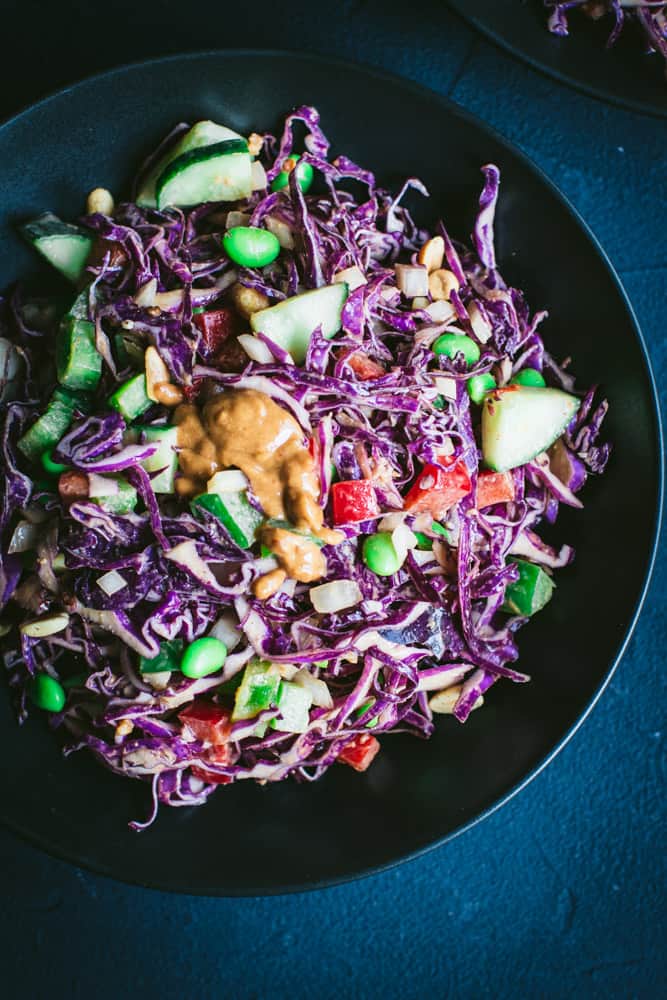 Can I Eat Peanut Butter On Keto?
Peanut butter is a great addition to your low-carb or keto diet. Peanut butter has high amounts of healthy fats, moderate amounts of protein, and a good helping of fiber. The serving size of two tablespoons has just 3.5grams of net carbs. And best of all – it is super affordable!
When you're in the store, check the label of your peanut butter before purchasing to make sure no sugar or other unnecessary additives have been added to your peanut butter. Even oil! Peanut butter doesn't need any extra oil, as the peanuts have enough oil in them already. All you need for peanut butter, are peanuts.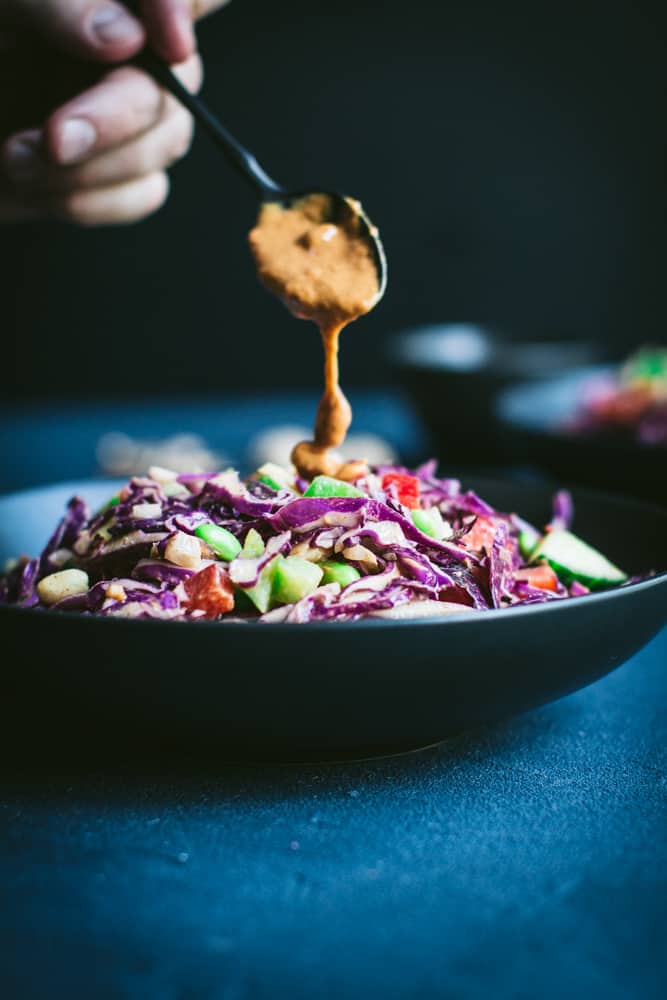 Peanut-Free Options
While peanuts are an important element of the Thai flavors, you can still create a delicious dish without them.
If you're allergic to peanuts, are paleo, or you'd just prefer to use a different nut, there are a few peanut-free options.
Other nut options include almond butter or cashew butter. To go completely nut-free, you can use sunflower seed butter or tahini.
Tips For Your Rainbow Slaw with Peanut Dressing
If you're short on time, or simply don't feel like shredding the cabbage, you can buy bags of shredded purple cabbage. You will also find mixes of purple and normal cabbage, and even some with shredded carrots.
If you're not going to eat the salad right away, keep the dressing separate. The cabbage will get soggy if it is sitting in the dressing.
Turn this slaw into a full meal by adding strips of grilled chicken.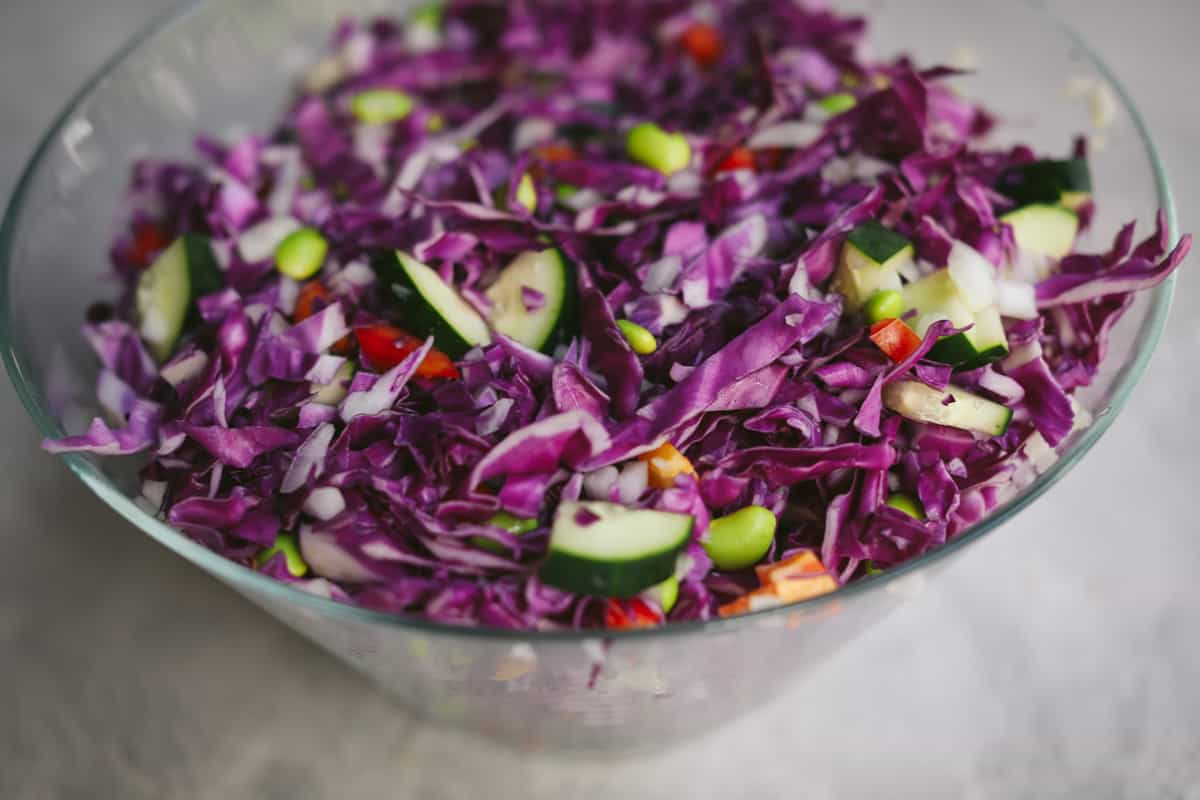 More Keto Recipes to try: