The 'Green Goodness' in this recipe name refers to the delicious, flavorful dressing that is served atop this shrimp salad.
The key to this creamy dressing is the keto favorite – the avocado.
Avocado On The Keto Diet
Avocado is one of the healthiest low-carb foods you can find.
It is low in saturated fats, contains no sodium or cholesterol, and has a mere 2 grams of carbs per 100 grams!
Avocado is packed full of nutrients – it contains fiber, copper, folate, and potassium, as well as Vitamin K, Vitamin E, Vitamin C, and Vitamin B1, B2, B3, B5, and B6.
Apart from the health benefits of avocado, I love it because it is so versatile.
You can use avocado in salads, dressings, smoothies, and even chocolate mousse! Its neutral flavor means it blends in well with other ingredients.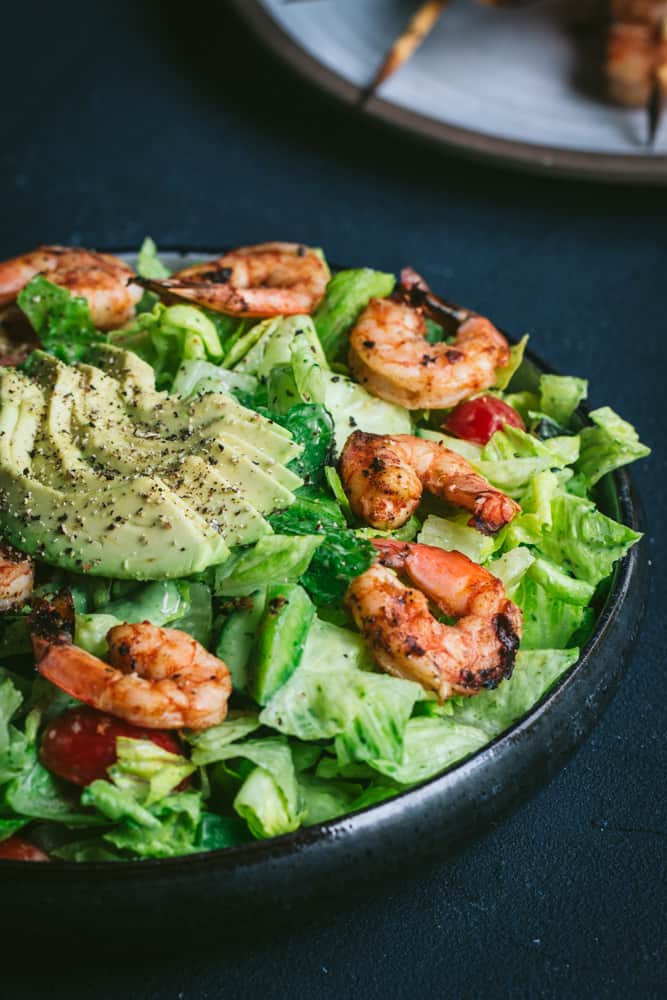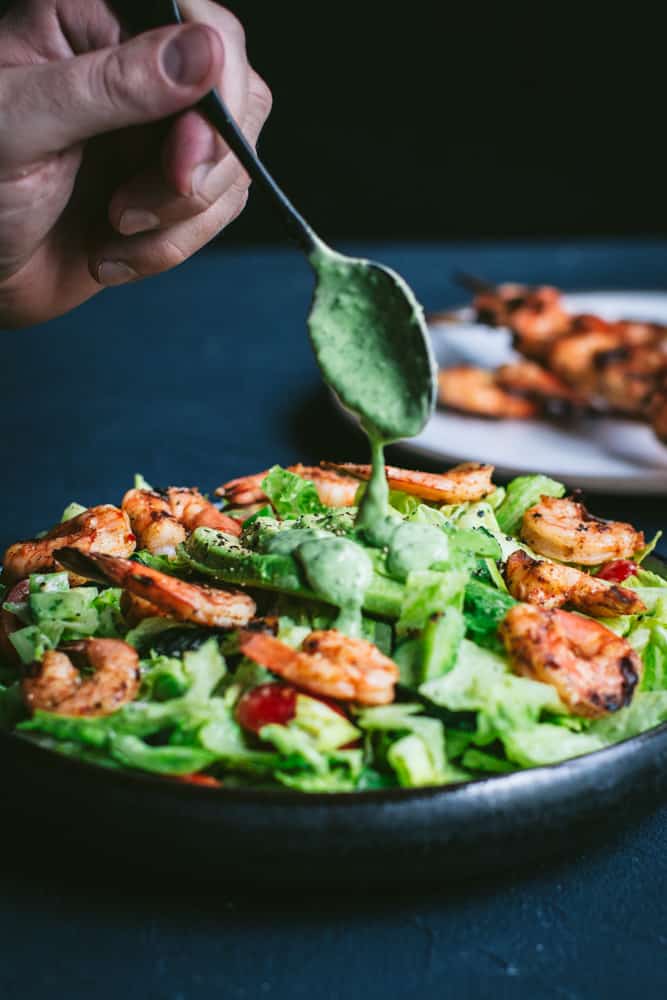 How To Choose The Perfect Avocado
When choosing your avocado, look for ones where the exterior of the skin is just a bit soft. The skin should not have any cracks, holes, or spots. For the richest flavors, select the avocados with short necks, as these have had more time on the tree to ripen.
I prefer to buy a bag of 'ripen at home' avocados so I don't have to rely on finding just the 'right' avocado at the store.
How To Prepare Shrimp For Salad
To make sure your Green Goodness Shrimp Salad comes out as tasty as possible, follow these steps to properly prepare the shrimp:
If your shrimp is frozen, remove them from the bag and refrigerate overnight in a bowl of cold water.
Hold each shrimp by the tail, and pull off the legs. Then unwrap and remove the shell and tail.
Using a small paring knife, cut a shallow incision along the top of the shrimp all the way to the tail. Lift out the vein using the tip of the knife, then discard the shells and veins.
Rinse the shrimp with clean water, and lay on a paper towel to dry.
Before you cook the shrimp, ensure they are properly dry.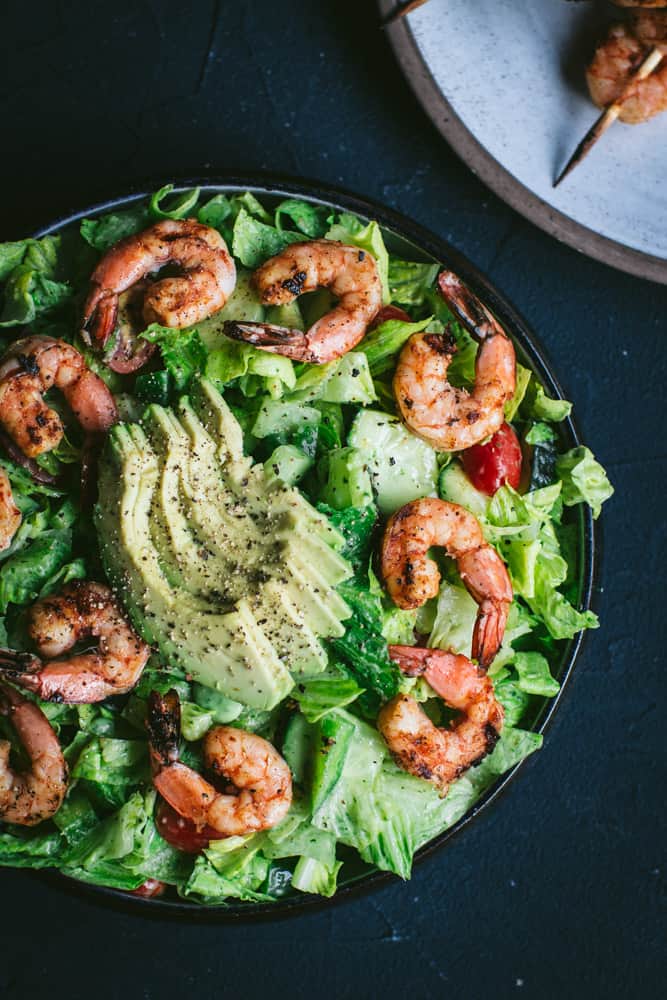 More Keto Recipes to try: