These keto-friendly Maple Pecan Fat Bombs are like a taste of Fall in one bite!
What are Fat Bombs you ask? Well, they are little bites of fatty heaven.
Fat Bombs are made with different types of fat, with added seasonings and flavors (mostly sweet, but I have seen savory fat bombs) then they are refrigerated or frozen in molds to harden.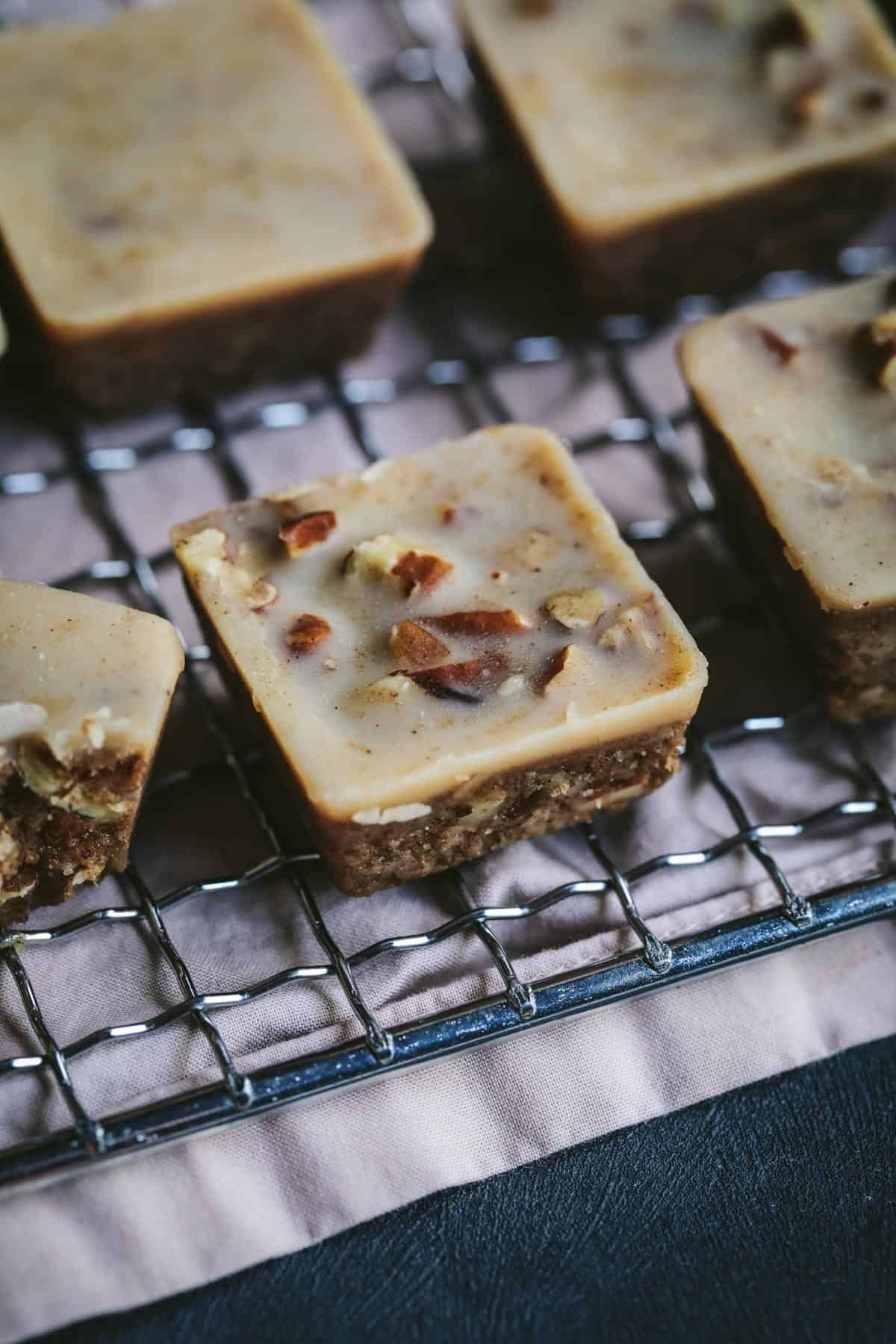 They are great when you are trying to meet your fat percentage for the day if you are doing Keto, or for a quick snack.
I try not to make Fat-Bombs often, because I find it hard to eat just one, and they are pretty much all fat.
However, for times that I am really busy or just craving something sweet, and instead of reaching for something terrible I grab a Fat-Bomb out of the freezer.
WARNING: These are incredibly addictive. You may need to do what I do and hide them from yourself. Yes, you read that right.
I put them in the freezer in the basement so I "forget" about them and eat them less often. Then when I see them, it's like Christmas!
I like to make these and bulk and freeze them so they last longer. This recipe will fill around 28 silicone molds depending on how much you fill them up.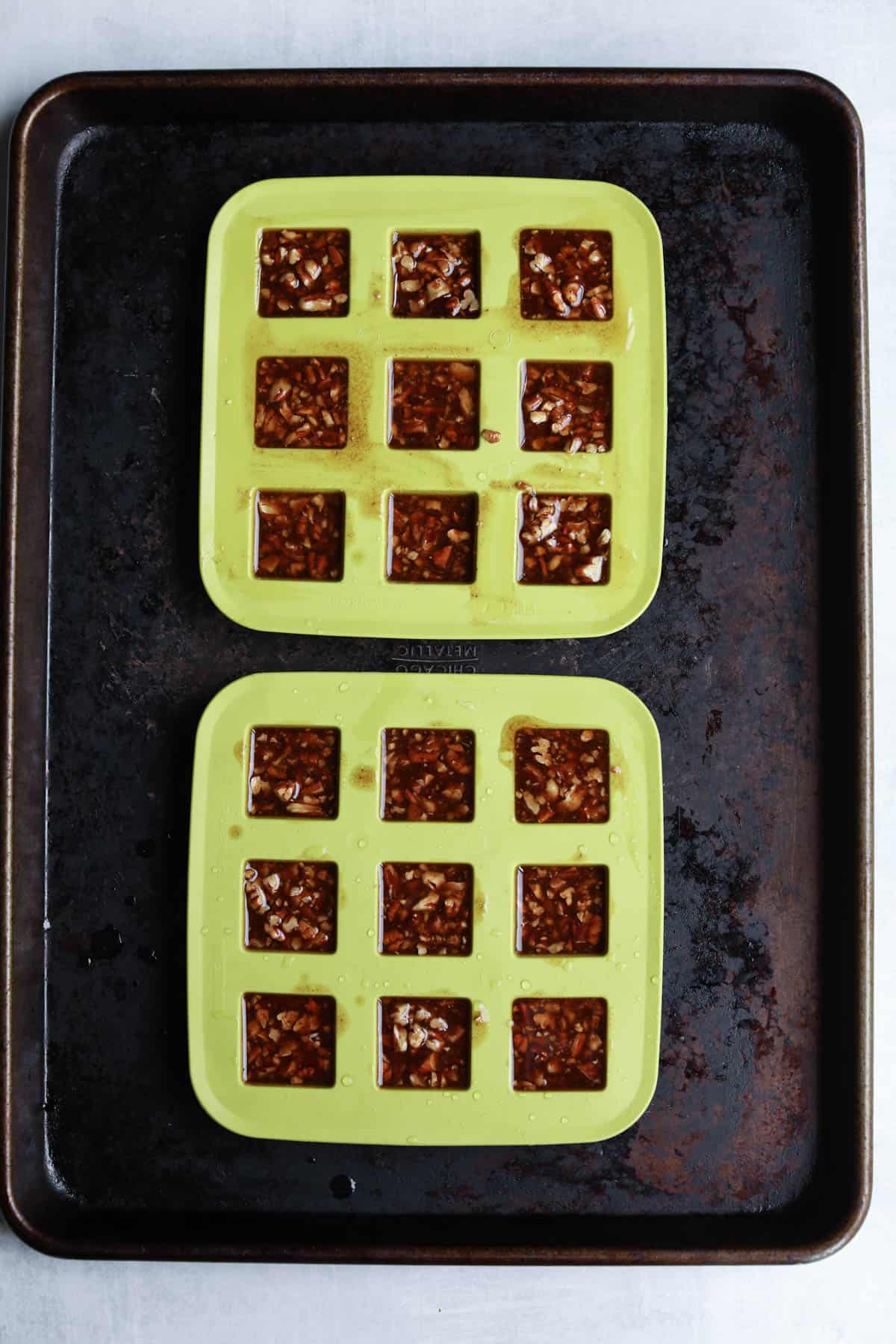 These Maple Pecan Fat Bombs have all the flavors of Fall in just one bite. Enjoy one (or two) with your morning coffee, and you'll be ready to tackle the holiday chaos that's to come.
What can you substitute in this recipe?
If you don't like pecans, you can use any other nuts, but then you can't call them Maple Pecan Fat Bombs. 🙂
If you want to make this dairy-free, you can use only coconut oil, simply add 1/2 cup more coconut oil to the recipe.
You can use larger fat bomb molds, but you will need to recalculate the macros, the molds I used were from IKEA and they made about 18 fat bombs
I used 2 tbsp of sugar-free syrup and they were the perfect sweetness. Start with one and adjust to taste.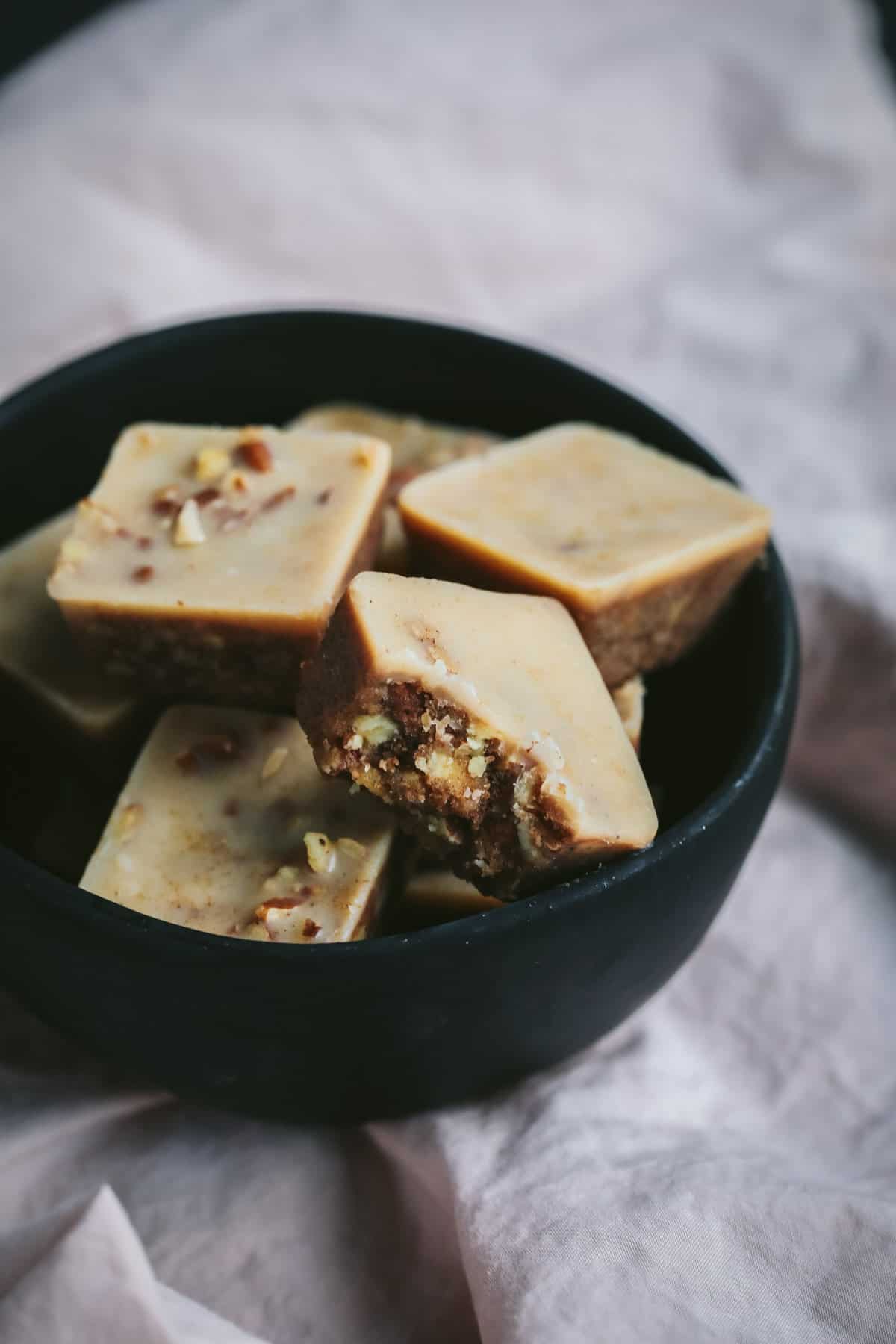 I would keep these in the freezer. They will melt if stored in the fridge.
Check out my Best Keto Fat Bomb Recipes!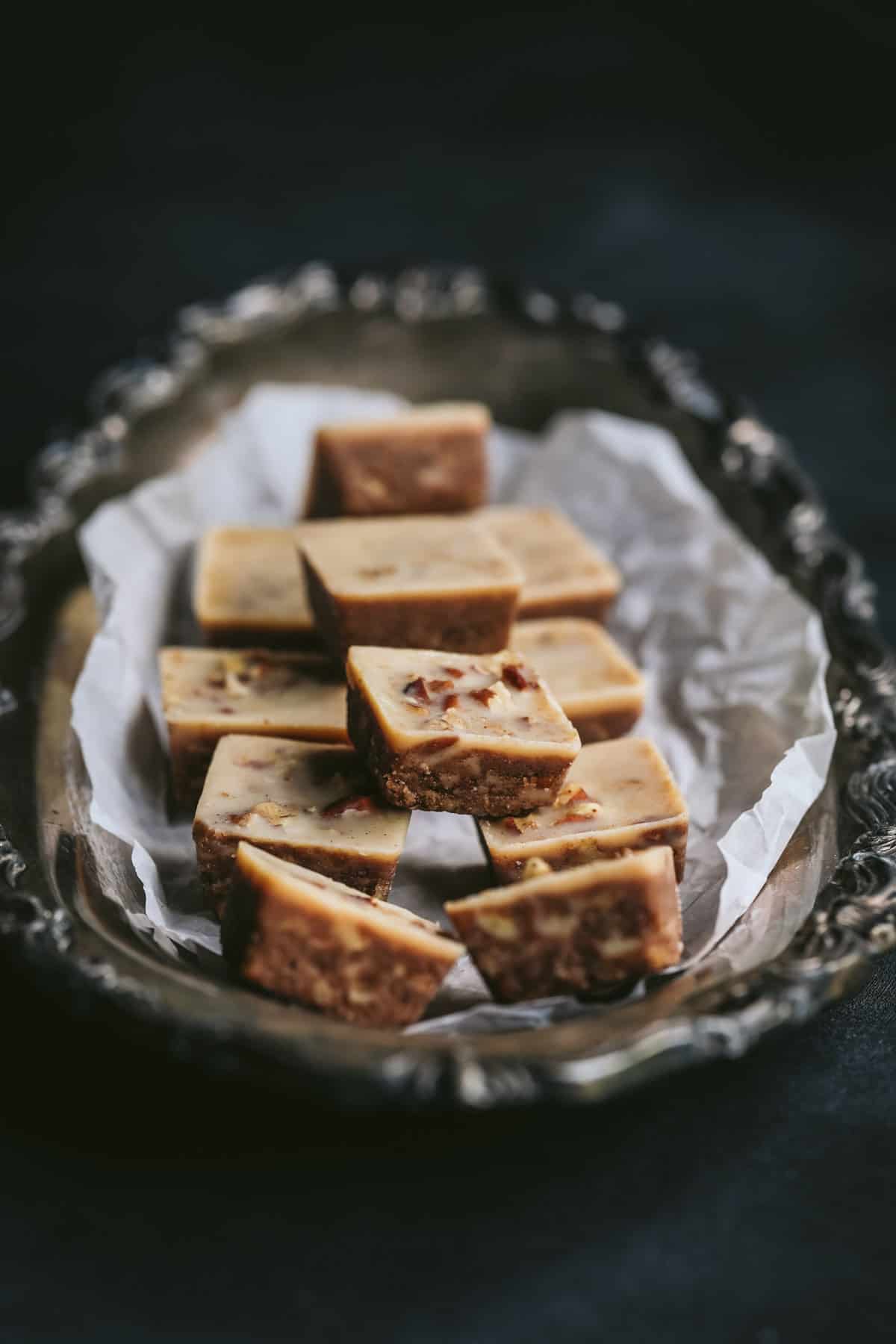 More Keto Recipes to try: