Can you tell I really love ethnic food? Mostly because there is so much flavor in ethnic dishes and these Clean Keto Steak Tacos have been a staple in my house for years!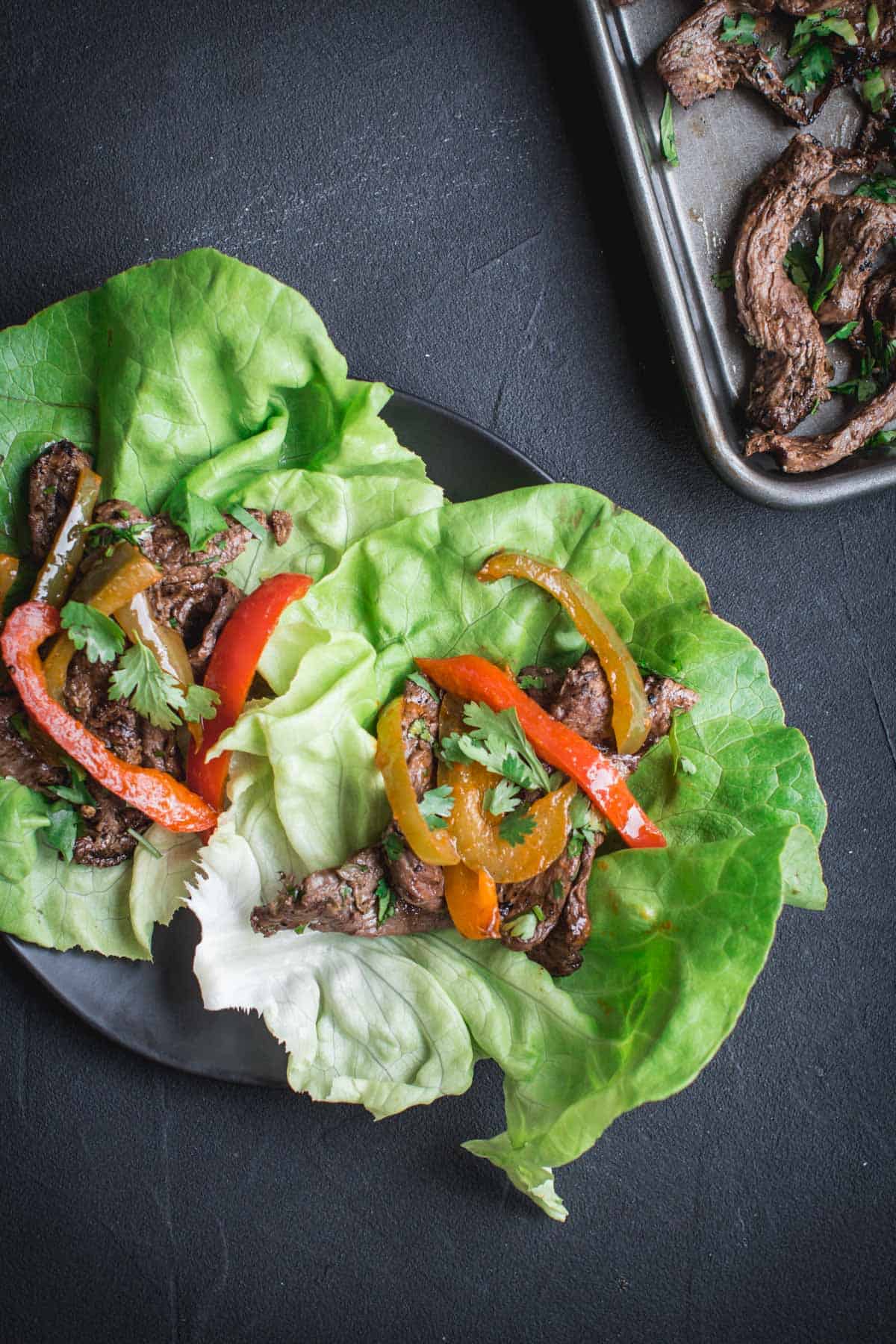 My family LOVES Asian cuisine. But not only are take-outs super unhealthy – they are also super expensive! With a family of four (including our two growing kiddos), the costs really add up. Sooo I came up with this tasty and Clean Keto Steak Tacos recipe, which I'll share with you here.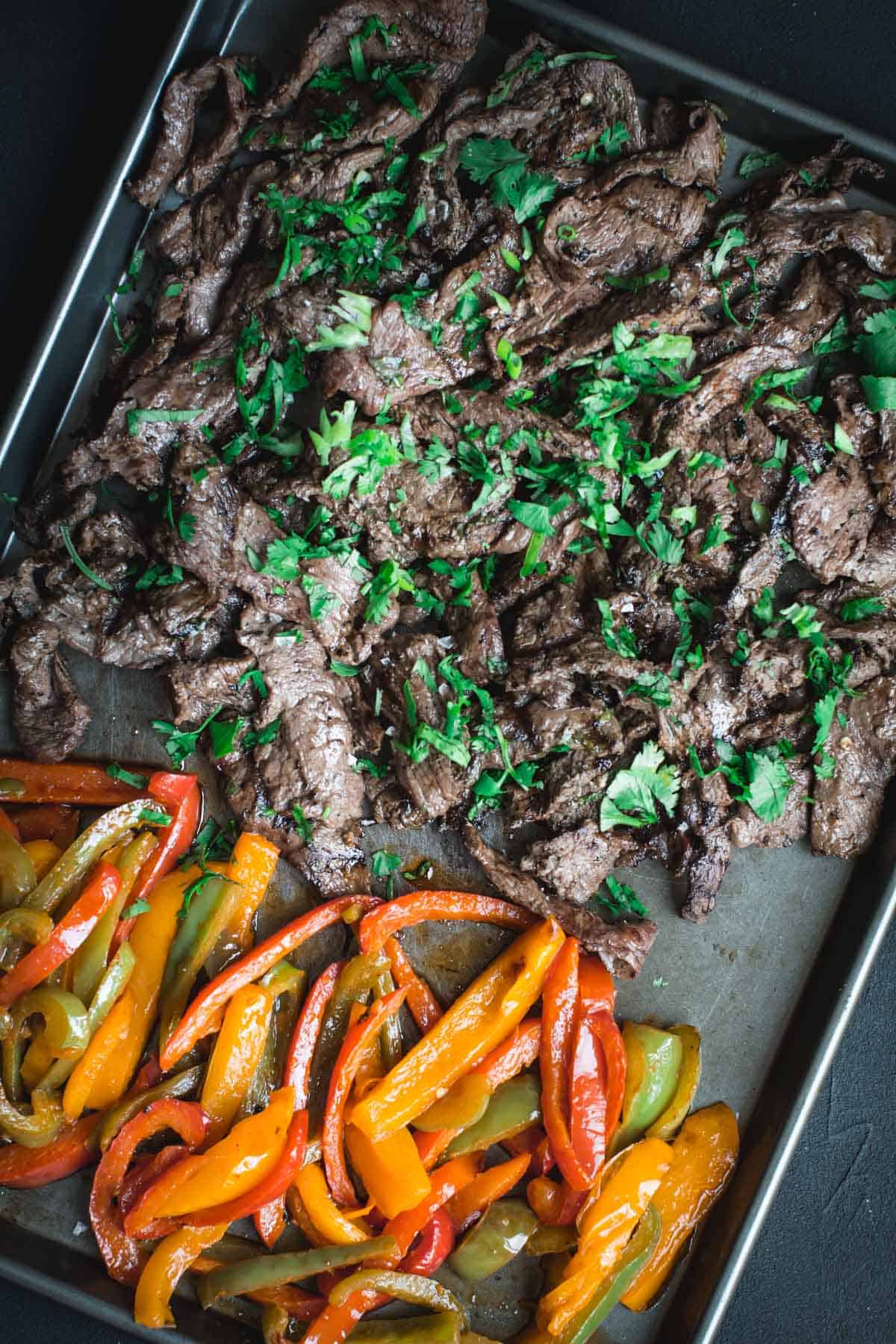 I consider this a 4-ingredient recipe because it only needs steak, red pepper, Boston Bibb lettuce or low-carb tortillas, and avocado, along with a few ingredients you'll probably have in your pantry.
One thing that makes this recipe easy is that it's made in the oven – no standing over a frying pan.
Just put the steak strips and red peppers on a baking tray, mix together with the spices and oils, pop it in the oven, and there you go.
This recipe is also easy enough to get the kids involved. They can help with tearing up the coriander and scooping the steak and avo into the leaves or tortillas. Activities like this are great for building their confidence, and it helps me keep them out of trouble while I'm cooking!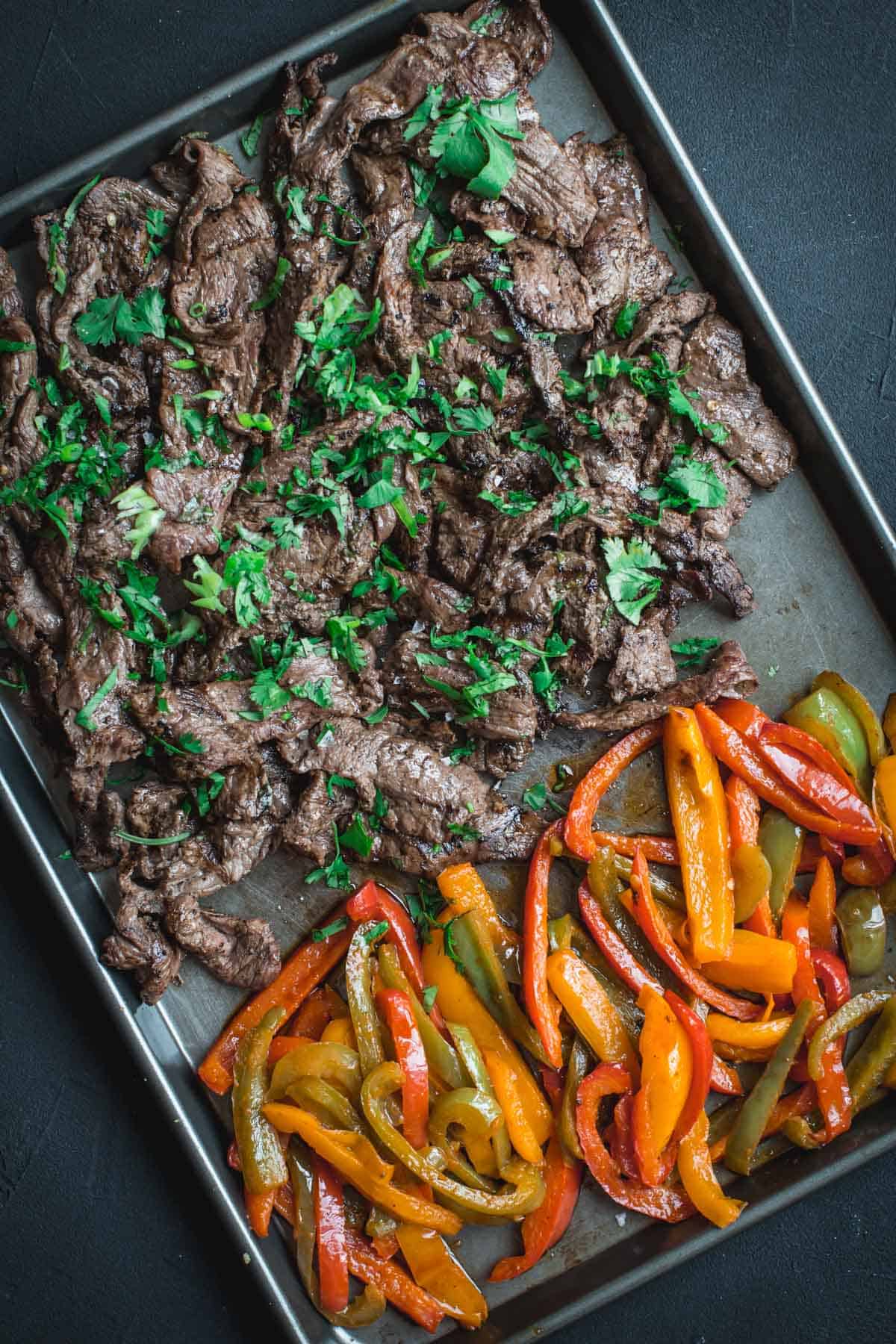 Which Steak To Use for Keto Steak Tacos
I prefer to use flank steak for my tacos. It is a lean but flavorful cut of meat that benefits from using a marinade.
Because flank steak is a leaner cut of meat, it can be tough. But by cutting across the grain, and marinating it, you will end up with tender, juicy strips of meat.
You can also use skirt steak or flat iron steak if you prefer.
If you're marinating your steak in advance, take it out around 30 minutes before you start cooking for it to come to room temperature.
P.S. If you enjoy this – you'll probably also LOVE my Easy Chili Lime Steak Fajitas and Clean Keto Chili.
More Keto Recipes to try: