This Keto Egg Roll in a Bowl recipe has all of the flavors of your favorite Chinese fried appetizer!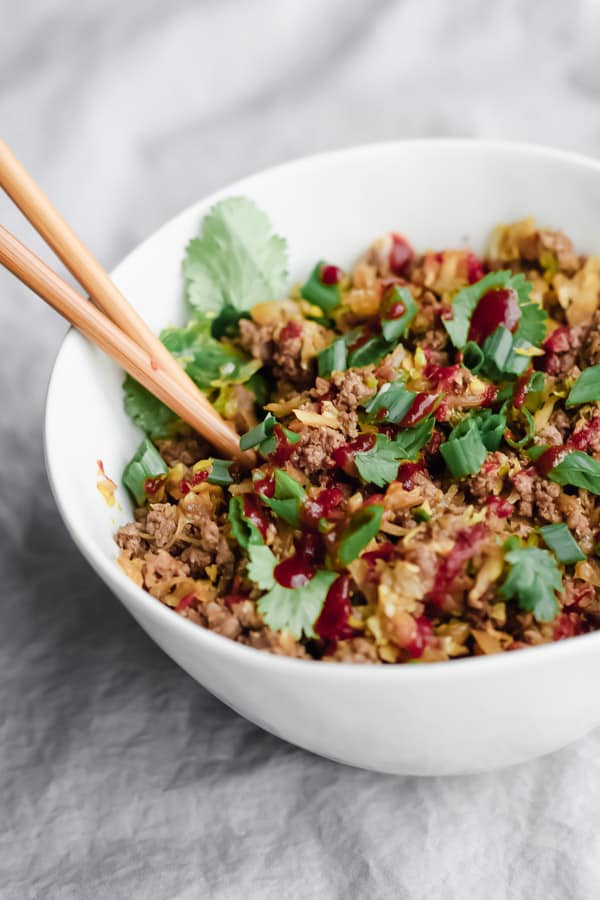 Asian cuisine is one of my all-time favorites, so anytime I can recreate an Asian dish to make it Keto-friendly, I'm never disappointed. I love the salty, savory, and umami flavors of this Keto Egg Roll in a Bowl, it's so flavorful and I don't even miss the carbs!
Not only flavorful, but it's also so easy to make and you can have a meal ready in less than 30 minutes. Who doesn't love that?
Each serving is about 10g of NET carbs which is about 1 cup for those of you following a low-carb or Ketogenic diet.
I especially love this version because it's Clean Keto! This exact recipe is directly from my Clean Keto Reset Meal plan which I have recently launched which is all dairy-free, sweetener-free, and free of any artificial ingredients.
You can learn more about it by clicking HERE. I've received a lot of messages from people who have purchased the meal plan telling me how much they love this dish.
The best part about it is that it's so easy to make! You can save some time by purchasing pre-shredded cabbage and then all you have to do is cook the beef, and the veggies and make the sauce! Easy peasy!
How to make Keto Egg Roll in a Bowl
First, you cook the ground beef until it's done (155℉). Set that aside.
Then add in the cook the onions along with the peppers and add in the cabbage.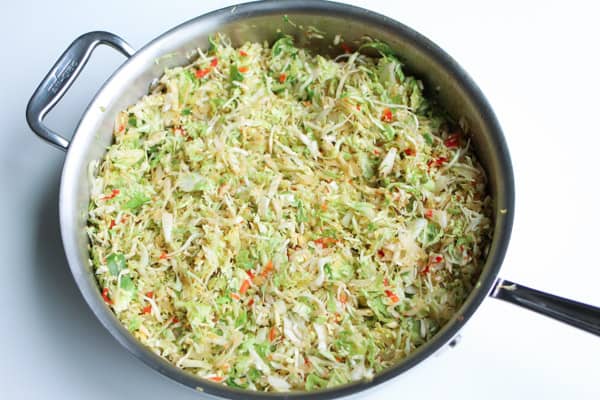 After that, you simply add back the ground beef and add the sauce!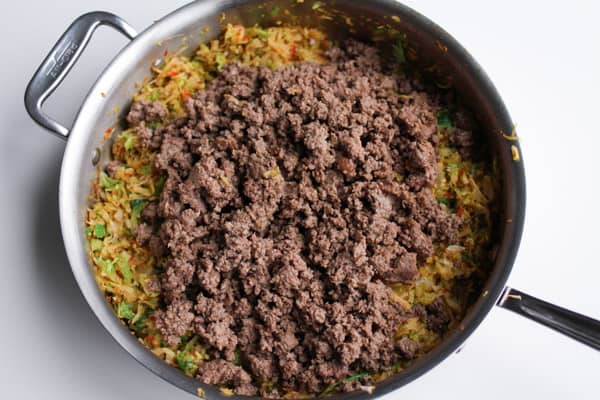 Ta Da!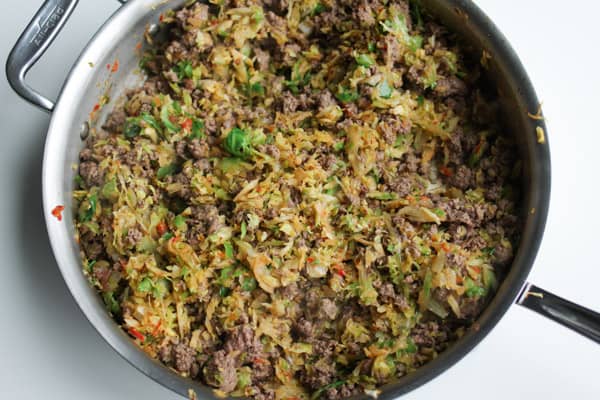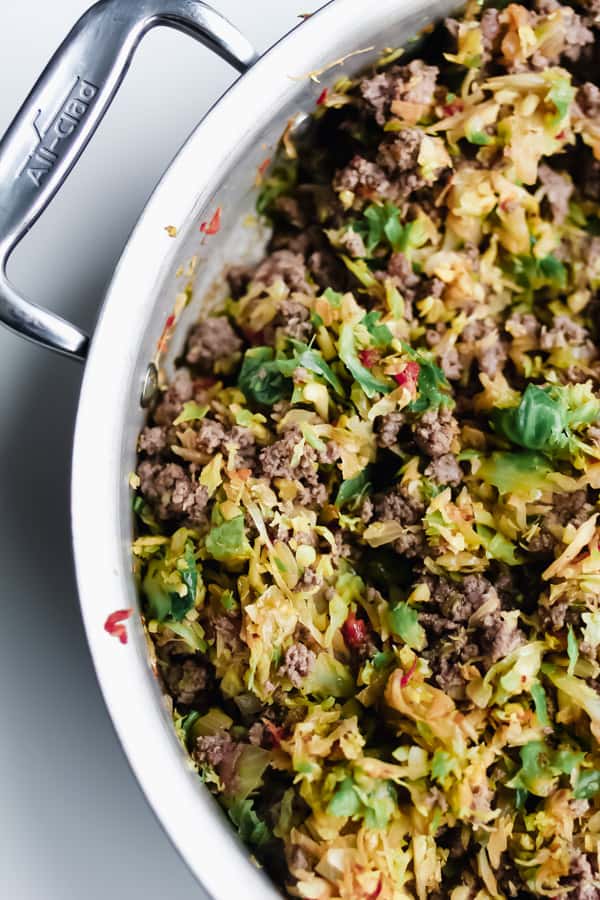 How to store Keto Egg Roll in a Bowl
To store leftovers, first, cool the Egg Roll in a Bowl, then place it in an airtight container in the fridge for up to a week. However, it probably won't last that long because it's sooo good.
This recipe is also great for Keto Meal Prep!! Divide it out into meal prep containers and take it for your lunches!
If you are looking for more Dairy-Free Keto Meals, you can find them HERE. If you want more Easy Keto Meals, click HERE.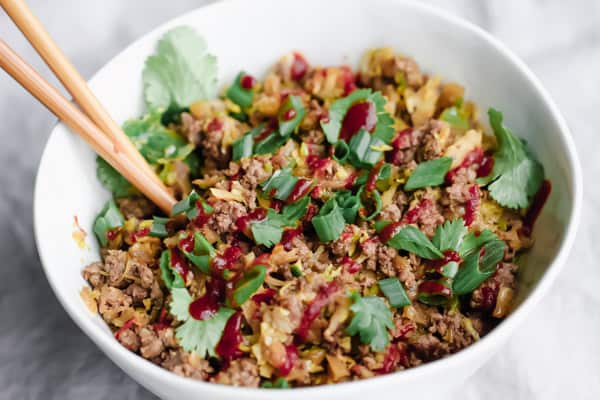 More Keto Recipes to try:
More articles about Keto Diet: