This Keto French Onion Soup tastes like Classic French Onion Soup without the added carbs.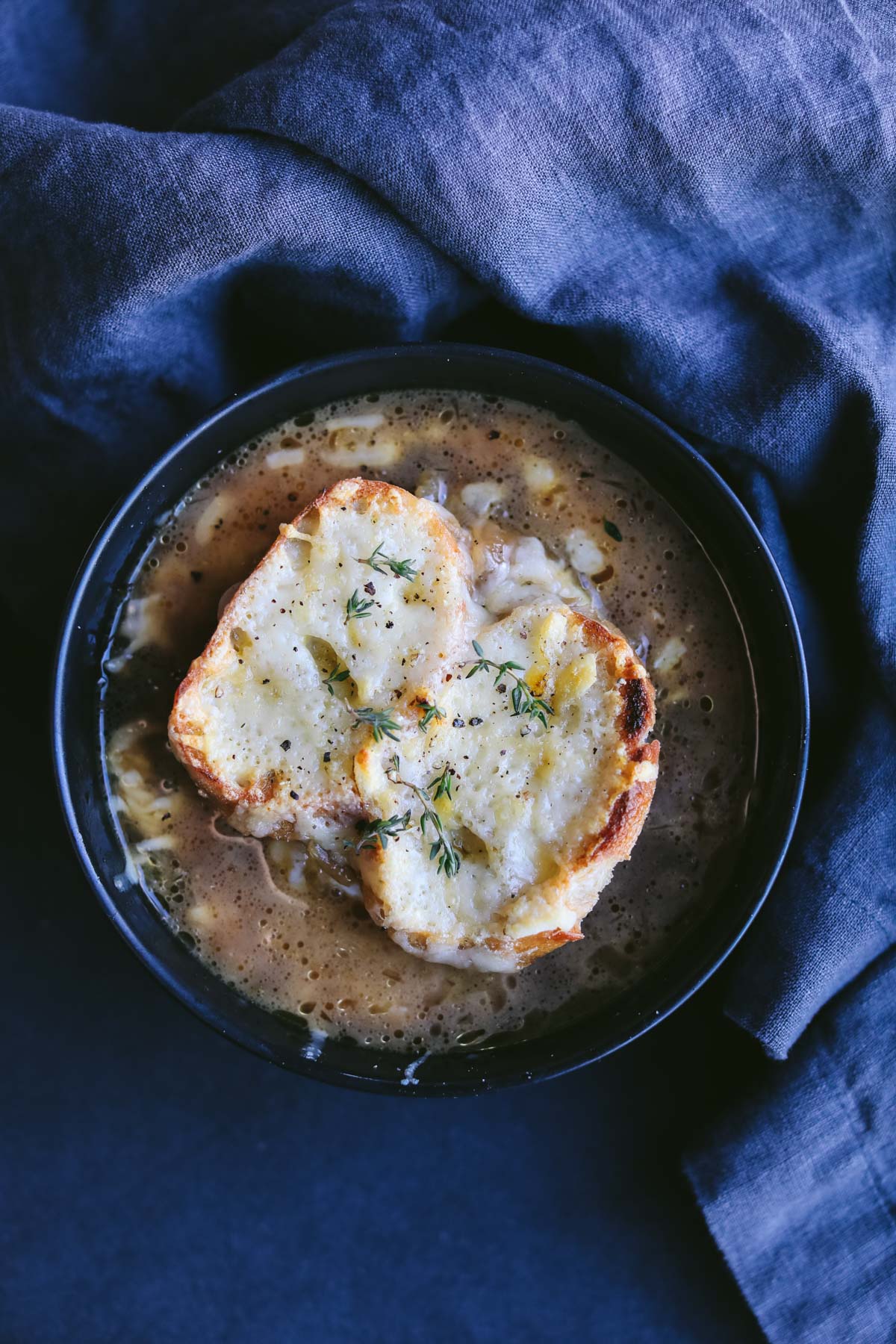 I made this French onion soup recipe a while ago because I found myself unintentionally accepting 3 bags of onions from my mother.
Yes, yet again she gave me enough produce to feed an army. She never gives me one zucchini or butternut squash, or in this case, one bag of onions, it's always a large quantity of that particular food.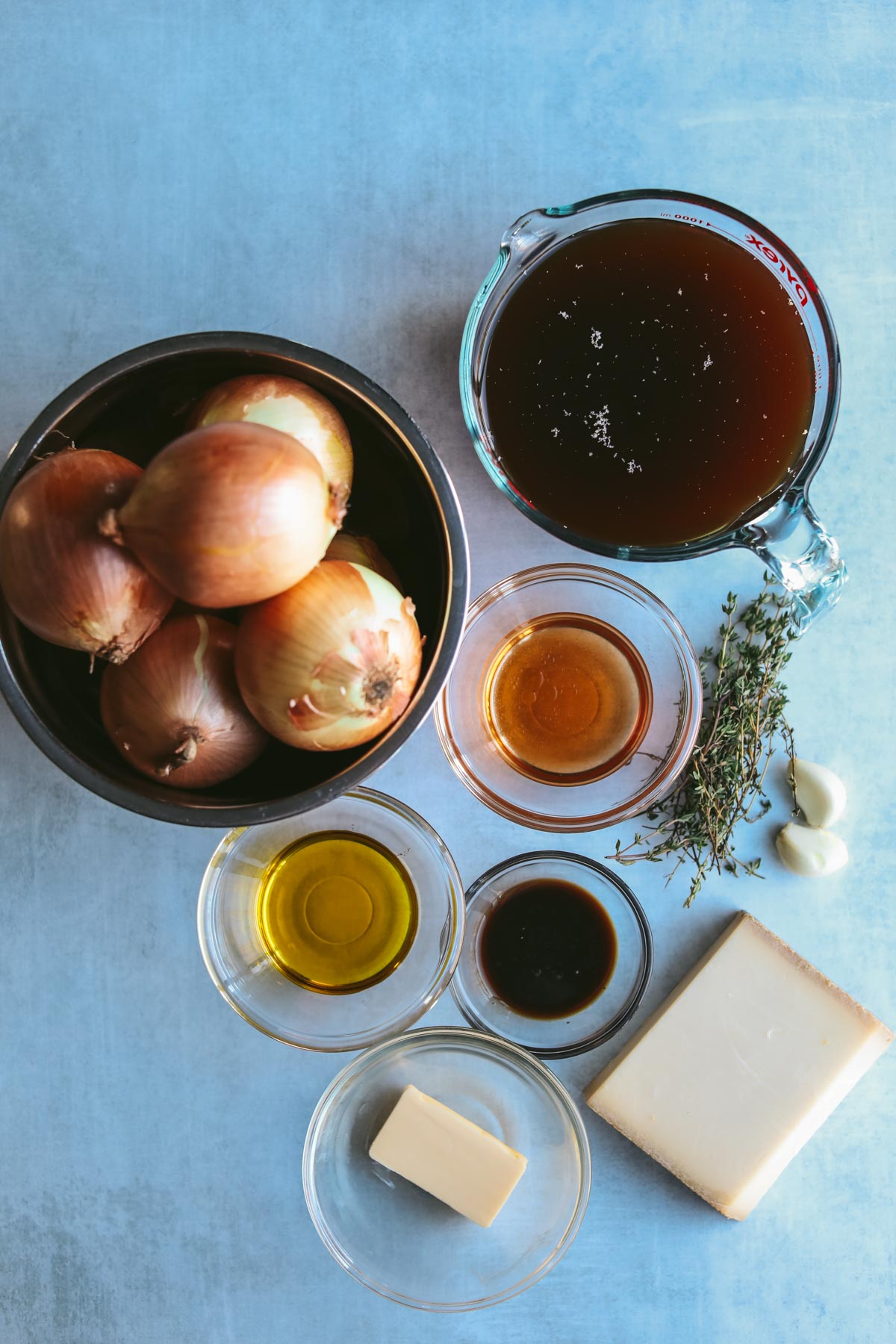 As I stared at 3 bags of onions wondering what the heck I was going to do with them, my husband walked in and asked: "Why do we have so many onions?" "Why do you think?" I replied. Why do we have 10 lbs of squash sitting out in the garage? Why do we have 5 massive zucchini on the counter?
MY MOTHER!!!
The only thing we could think of to make that would use that many onions were the Traditional French Onion Soup. Otherwise, the onions would end up going bad.
Technically, onions aren't that Keto-friendly.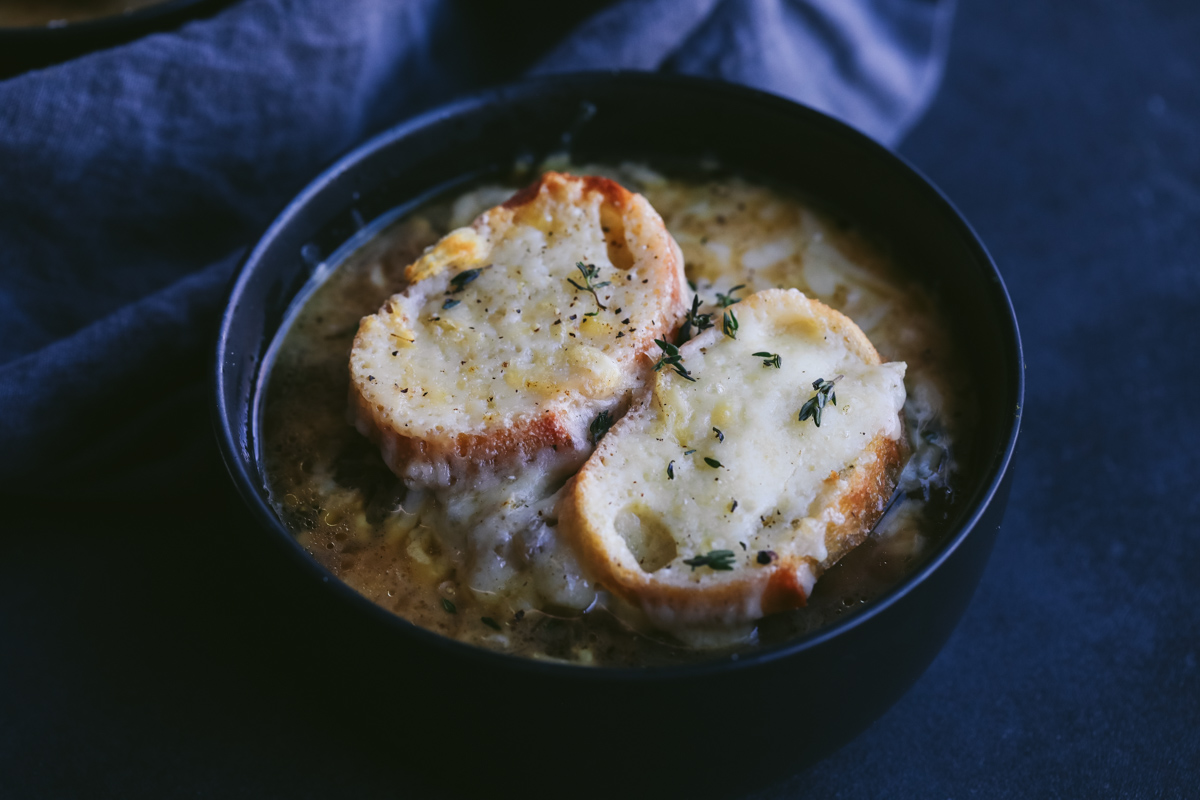 Vegetables grown underground are best avoided in a Ketogenic diet because of their higher carb content.
With that being said, no one really eats that much onion in one sitting for it to throw you out of Ketosis. If you do, you have other problems to worry about.
So, if you are following a Keto diet, one serving of this soup a day will be ok. I remember it being very hearty and filling anyway so you may not have room for more.
This keto onion soup was very flavorful and delicious and relatively easy to make. The only thing that takes time is caramelizing the onions. I don't have the patience for that kind of stuff so my husband was on onion duty.
I once tried caramelizing onions for a dish and ended up burning them due to my frustration that it was taking so long.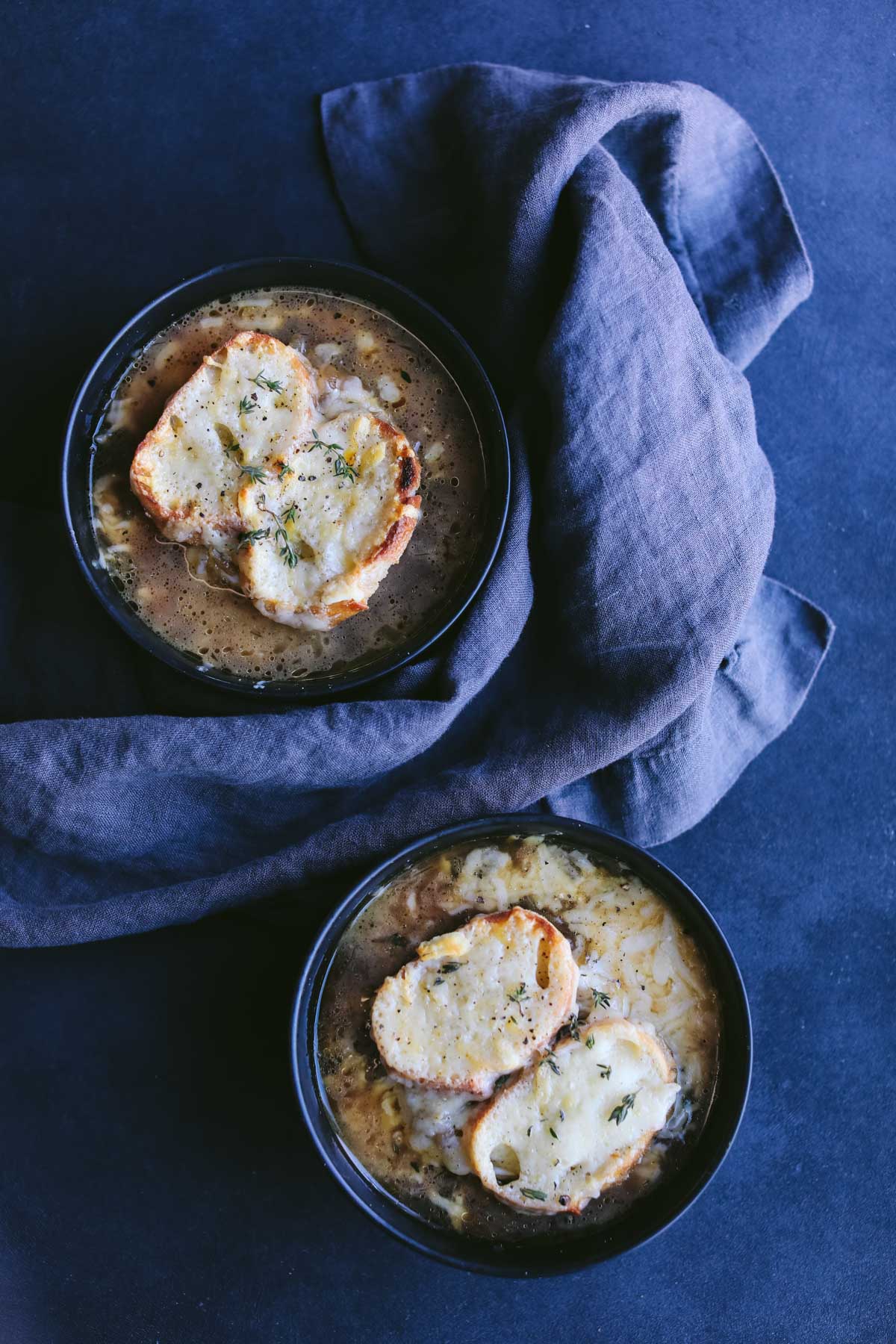 He did well. The soup turned out amazing. I personally think using Gruyere is the best for French Onion Soup but I know some people like to use Provolone. Also, for the bread, I used this recipe from Diet Doctor but you can use any bread you want or omit it altogether.
Although, if you do omit the bread you won't have the "authentic" French Onion Soup experience. On the other hand, authenticity would include real bread. Oops.
I tried. Still, I was very pleased with the final result.
So, next time life (or your mother) hands you bags of onions, make this delicious soup recipe! Or, make it anyway, onions are always so cheap anyway!
More Keto Recipes to Try:
Are you looking for easy keto lunch ideas? Check out these 20 Easy Clean Keto Lunch Recipes that you can make for your family.
This post may contain affiliate links in which if a purchase is made I receive a commission at no additional cost to you. Thank you for your support!
More articles about Keto Diet: