New to Keto? Here are the Top 7 Keto Mistakes to Avoid!
Top Keto Mistakes You Need To Avoid
When I first started following Keto in 2015, it wasn't as popular as it is today. There was not a lot of research and information about it. I made some keto mistakes that I wish someone told me not to make when I first started.
Here are the big keto mistakes:
1. Not getting enough electrolytes
Sodium, magnesium, and potassium are so vital when starting the Ketogenic diet.
When I first started, I had little knowledge about electrolytes and experienced the Keto-Flu every time re-started Keto after a cheat. I would get horrible headaches and feel tired and weak.
Once I started adding more salt to my food or water, taking magnesium, and incorporating potassium via greens the headaches went away.
Most of the time when you feel bad about Keto it has to do with an Electrolyte deficiency. A few recommendations for electrolytes I use are below:
2. Overeating Cheese and Nuts.
It's hard. I know. I love cheese. Who doesn't? (ok, lactose-intolerant people don't). Cheese is fantastic and very keto-friendly. However, overeating will stall your weight loss and bloat you. The same goes with Nuts. They are healthy, yes, but it is effortless to eat too many.
I would sit there and eat handfuls of nuts at a time and eat cheese in every meal or make cheese plates all the time when I started. My weight loss stalled and I felt bloated again.
If you hit a weight-loss stall on Keto, you can find my 6-step guide to start losing weight again HERE.
Once I cut down significantly, the weight started coming off, and the bloat went away. It was like magic!!
If you want to learn more about this way of eating keto, also known as "Clean Keto", you can get a free sample meal plan HERE.
3. Not tracking my food- at least in the beginning.
Here is the bottom line, you will never know how many carbs you are eating unless you track everything. You may think that there are no carbs in a specific food but once you input it into something like My Fitness Pal and it says 10 grams of carbs per serving you may change your mind about eating it.
It's easy to go over your carb content unless you track it. Some people are rigorous in monitoring their macros; you will hear that term a lot. I think you should focus on keeping carbs under 30 grams when you first start.
It is quite overwhelming to meet your carb, protein, and fat goal every single day when you are new to Keto. Once you get used to the diet if you want to speed things up you can track the rest.
You don't have to track your food for the rest of your life if you chose the Ketogenic Lifestyle.
I would recommend monitoring for at least a few months until you get used to how many carbs are in certain foods and how many calories you are consuming.
Calories do and don't matter on Keto. Confusing, I know. I'll talk about that more in-depth later but for now, focus on the carbs.
4. Not measuring my Ketones.
This one goes hand in hand with tracking your food. You will not know for sure if you are following the Ketogenic Diet correctly unless you measure. That is just the cold hard truth.
Yes, there are other signs you can look out for, however, if you are new and have never experienced what it feels like to be in Ketosis how you are supposed to know?
I started out using the urine strips, and they are excellent in the beginning. Eventually, they stop working because your body stops releasing ketones into the urine. That is why you should invest in a meter.
I use Keto Coach. (use code "eatbefitexplore" for 20% off) .Testing your blood is the only way to know if you are in Ketosis (any number above 0.5 is nutritional ketosis).
If you are serious about this diet, then it is worth the investment.
5. Cheating and expecting Keto to work.
Weekends, holidays, and events are always happening. I started pretty strict with Keto and then a few weeks later something would come up, and I would cheat.
Each time you cheat on keto, you immediately gain water weight. For me, the average is 5 lbs. It would set me back about a week and then I would follow Keto for 3 more weeks and cheat again. You get the point.
Think of Keto like a marriage. You can't cheat on it and expect it to work. You commit and stick to it.
For me the only time cheating is worth it anymore is when I travel. Even then, after day 3 I feel so bloated and tired that I can't wait to go back to Keto.
Once you have experienced what is like to be in Ketosis, you will not want to let go of that feeling. You will feel like death when you cheat and have a carb hangover (yes, such a thing exists) the next day.
Once you get fat-adapted, you can start incorporating cheat days through a strategic method of Carb Cycling. If you want to learn more about Carb Cycling and how to combine it with Keto, check out cleanketocarbcycling.com
Bottom line, if you are going to cheat, make sure you save it for something extraordinary and be ready to face the music.
6. Not realizing that Keto Desserts are still desserts with fewer side effects.
Ah, my wicked sweet tooth. I've been struggling with a sugar addiction all my life. Keto has helped a lot. However, I fell into a bad habit of eating too many Keto treats.
Yes, Keto desserts are much better for you than the processed, high sugar high carb desserts, but they are still desserts.
I love making food so I would find myself baking a new Keto treat and binging on it. Also, sweeteners may trigger the brain that you are consuming sugar and can cause cravings.
That is what happened to me. Eating keto sweets made me crave more, and when I didn't have it, I started wanting non-Keto treats (uh-oh). Be careful with your intake of treats.
7. Being afraid to eat fat.
When it comes to top Keto mistakes to avoid, this was a big one for me because of my nutrition background. During my undergrad, I learned that fat is bad. Fat causes high cholesterol, heart disease, obesity, etc.
I was so afraid that if I ate more fat than I would get fat. While this is true on a SAD (Standard American Diet) which is high in fat and carbohydrates, keto works the opposite.
I started getting hungry because I wasn't eating enough fat.
This is the exact reason my past diets failed. I would get so hungry I would binge. Once I started eating more fat I was full for longer, my hunger went away, and my appetite decreased drastically.
If you are having a hard time getting enough fat in, you can try the following:
Try using MCT oil. I use it in my coffee, salad dressing, or protein shake/smoothie.
Fat Bombs– these are nifty little packets of flavored nut butter that are a quick and delicious way to increase fat intake.
Keto Bars– not only do these bars taste amazing, but they also have 21g of healthy fat per bar.
I can probably write a book on the keto mistakes I made, but I will stop here. Learn from me and don't make them, but if you do, it's ok! Get up, wipe the dust off and get back on the Keto Train. It's a great train to be on!
Bonus Tip: Want to simplify your Ketogenic journey? Get access to monthly Clean Keto Meal Plans and Workout Plans below!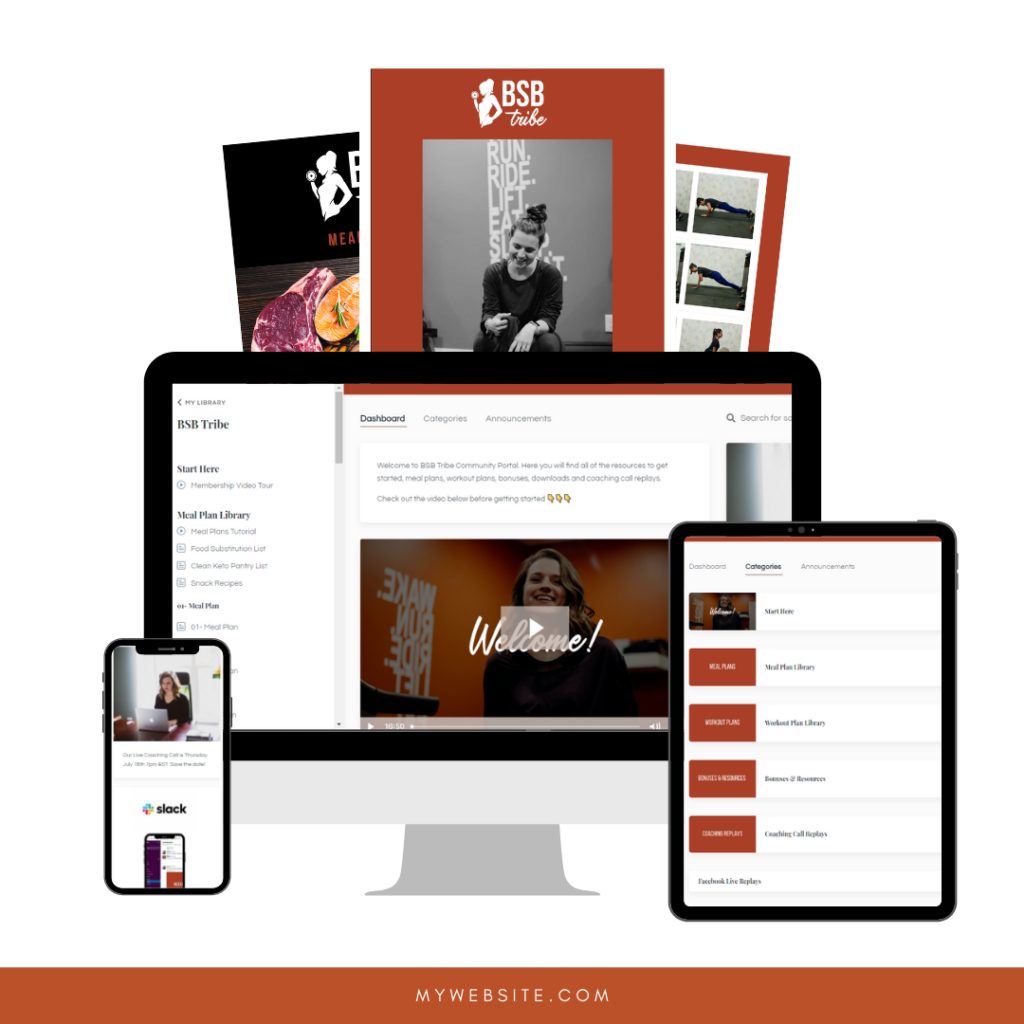 ---
More articles about Keto Diet: