Ramp up your Brussels sprouts game by roasting them with Halloumi cheese! These Halloumi Brussels Sprouts with dijon sauce will be a hit!
If you ask anyone what vegetables they disliked the most growing up, most of the time the answer would be Brussels sprouts.
There's no denying it – Brussels sprouts have a very unique, and strong, flavor. And when you're a kid that flavor can be a bit overpowering.
The dislike isn't due to being picky – it is quite possibly due to our actual taste buds!
When you are born, you have around 10 000 taste buds on your tongue. But by the time you are an adult, only around half of those taste buds are left. This means that adults – in general – can handle strong and pungent foods better.
Combine this with the rise of the keto diet, and Brussels sprouts are becoming more widely enjoyed again.
A popular way to cook Brussels sprouts is roasted with bacon, but I love this version that uses halloumi cheese and Dijon sauce.
The cheese and Brussels sprouts are roasted together, so the flavors meld together really well.
Halloumi is slightly higher in fat than standard cheddar cheese, which makes it a great option for keto or low-carb eating.
The finishing touch is the Dijon sauce. Dijon mustard is a style of mustard that originally came from the city of Dijon, France. It is more flavorful than the bright yellow mustard you most often see in stores.
While you could eat just a serving of this Halloumi Brussels Sprouts with Dijon Sauce as a small vegetarian meal on its own, I do tend to prefer it as an aside. The flavors are – while delicious – a little overpowering I find for a full meal. A little goes a long way!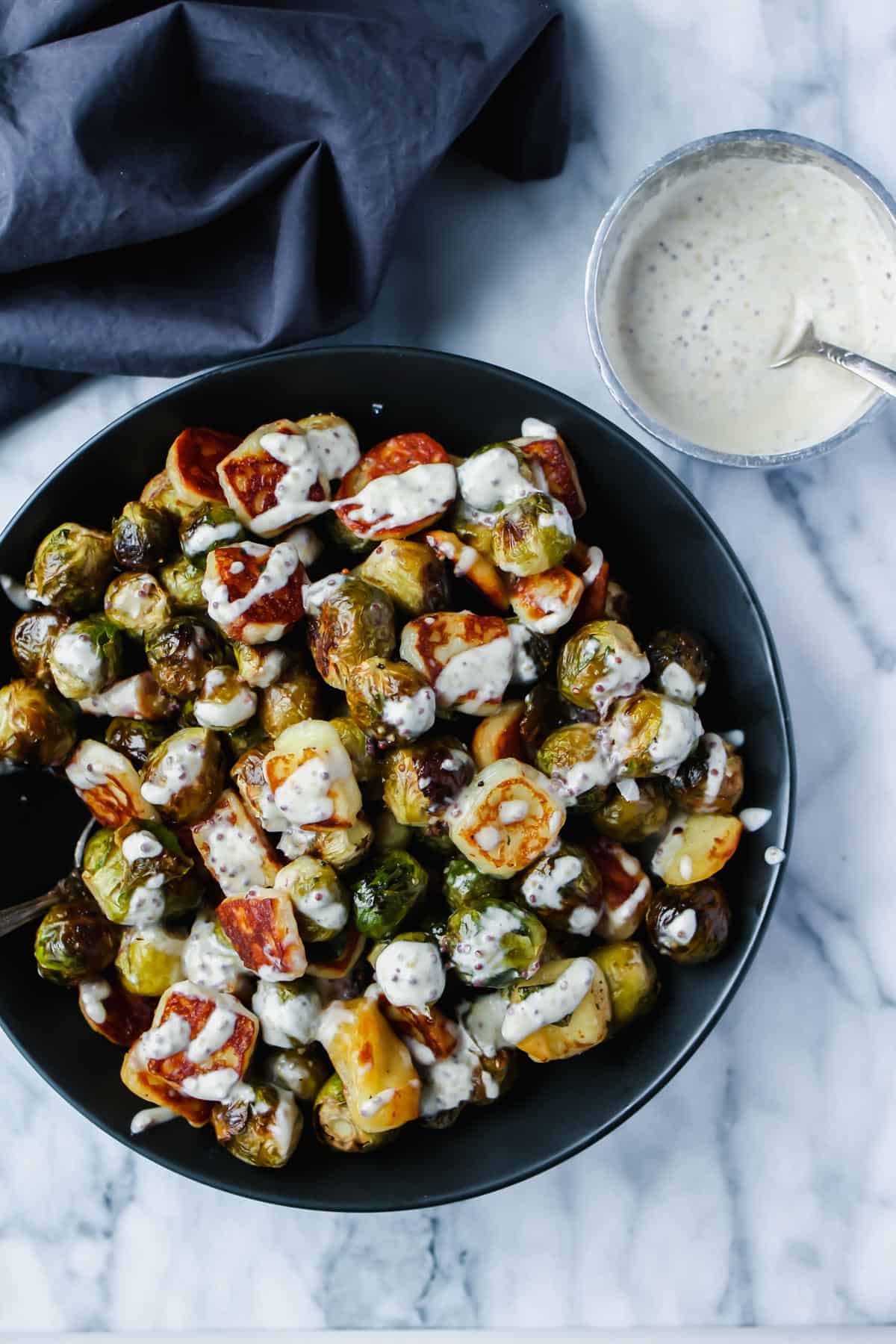 I recommend serving this as a side dish with a steak and green salad, or with pork chops and some creamy cauliflower mash.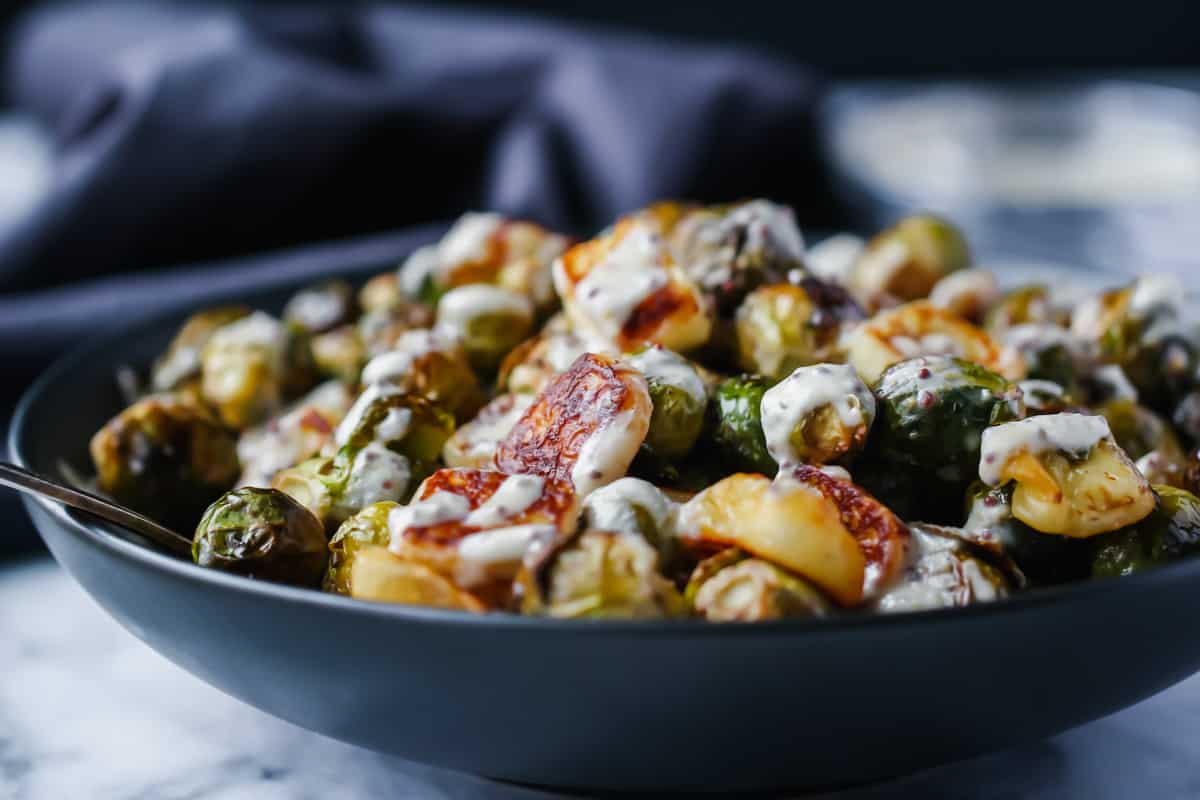 Pair with some Dr. Zevia pulled pork!
More Keto Recipes to try: