This Keto Cranberry Thyme Spritz is not only festive but it is Keto approved and so easy to make!
So it's Christmas Eve-Eve and I wasn't planning to make cocktails.
We have a family tradition where every year, I make Red Wine Braised Brisket, my husband makes Apple Pie, we watch the Polar Express, and read The Night Before Christmas.
This year I wanted to try something different and add cranberries to the brisket to make it more "festive". I had a lot left over because I didn't want to use the entire bag, and I didn't want them to go to waste, so cocktails, of course!
Originally, we made these cocktails last year for our Annual Christmas Party (see this year's party menu here). However, I was pregnant and I wasn't able to enjoy any.
They seemed to be a hit so I wanted to make a Keto-approved version of them. The recipe for this cocktail is originally from Bon Appétit, I made the simple syrup using Lakanto Monk Fruit Sweetener instead of sugar.
Additionally, this is a great New Year's cocktail because of the champagne that is added to it. If you aren't a fan of Campari, you don't have to add it, or just add a splash.
I don't really like Campari but I can barely taste it in this cocktail. Trust me, once you've taken a sip, you will be sold on it.
Not only is this cocktail easy to make, but it is also very drinkable because it has no sugar. You also don't have to worry about getting kicked out of Ketosis by drinking this if you follow the Ketogenic diet.
Make sure you use Brut for this and not Spumante for this cocktail. Brut is dry and has fewer carbs and Spumante is sweeter which is higher in carbs and may bring down your Ketones.
Even if you aren't Keto, this is a great cocktail option that won't leave you with that "sugary drink hangover." You know exactly what I am talking about, it's not fun.
Just make sure to drink lots of water!
Cheers and Happy New Year!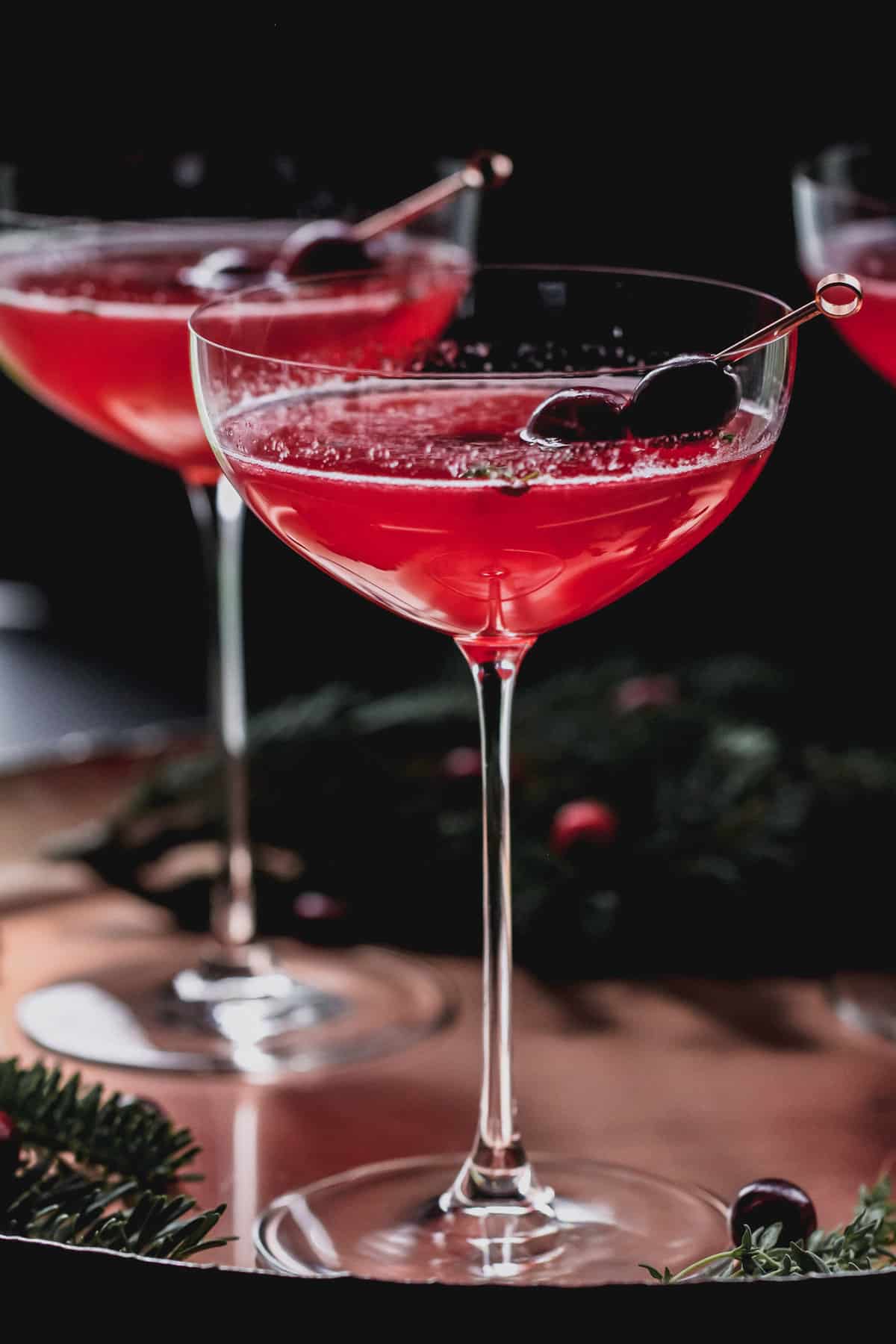 This post contains an affiliate link in which if a purchase is made I receive a commission at no additional cost to you. Thank you for your support!
More articles about Keto Diet: