I tried the Slow Carb Diet for 30 days… Here's what happened.
Biohacking has always been something I was interested in, so when I heard about Tim Ferris's book, "The 4-Hour Body", I was intrigued. After reading it and realizing how much of his approach was close to the way I was eating, I decided to give it a try for a month to see what would happen.
There are a few reasons why I like to experiment with different diets and nutritional hacks. First being, I don't believe anyone can judge a specific diet or way of eating if they have never tried it themselves. I have been following a Keto diet for almost four years now, and if I had a nickel for every time someone told me Keto was "unhealthy" when they have never tried the diet, I would be on the beach right now, sipping a margarita instead of writing this post right now.
Secondly, I believe that it's good to give our bodies a "shock" in awhile. Our bodies can sometimes become lazy when we are doing the same thing for a while, and that is why we lose so much weight when we first try a new diet, but then it slows down or we "stall." Shocking the body with something different wakes it up reboots it in away.
Third, I don't believe that Keto is the end all be all. I love Keto, and I built a business around it. However, I don't think that there is such a thing as the "ideal diet" or way of eating. As humans, we are so different and what may work for one person doesn't work for another. Keto has worked for me tremendously (I've lost a total of 110 lbs combined); however, that doesn't mean that there isn't something else that is better out there.
Point being; you never know until you try, so don't judge a diet or way of eating until you've tried it yourself.
Now that I got that out of the way, let me tell you about what the Slow Carb Diet is.
In short, eating the slow carb diet means consuming carbohydrates that are digested slowly. On the Slow Carb Diet, you are allowed to eat beans, lentils, non-starchy vegetables, fat, and protein. No dairy, no fruit, no refined carbs, and no sugar.
Another part of the Slow Carb Diet is that one day a week, you have a "Cheat Day." Tim Ferris highly recommends a cheat day for the diet to work properly. His theory is that it shocks your body with higher calorie intake and reboots your system.
So, for 6 days a week, you pretty much eat protein, veggies, beans and fat.
What does eating on the Slow Carb Diet look like?
Here are some pictures of my meals on the Slow Carb Diet. I enjoyed this way of eating because it's very close to eating Keto. The only drastic change for me was adding the beans and not having any fruit at all.
Slow Carb Diet Day of Eating Example 1: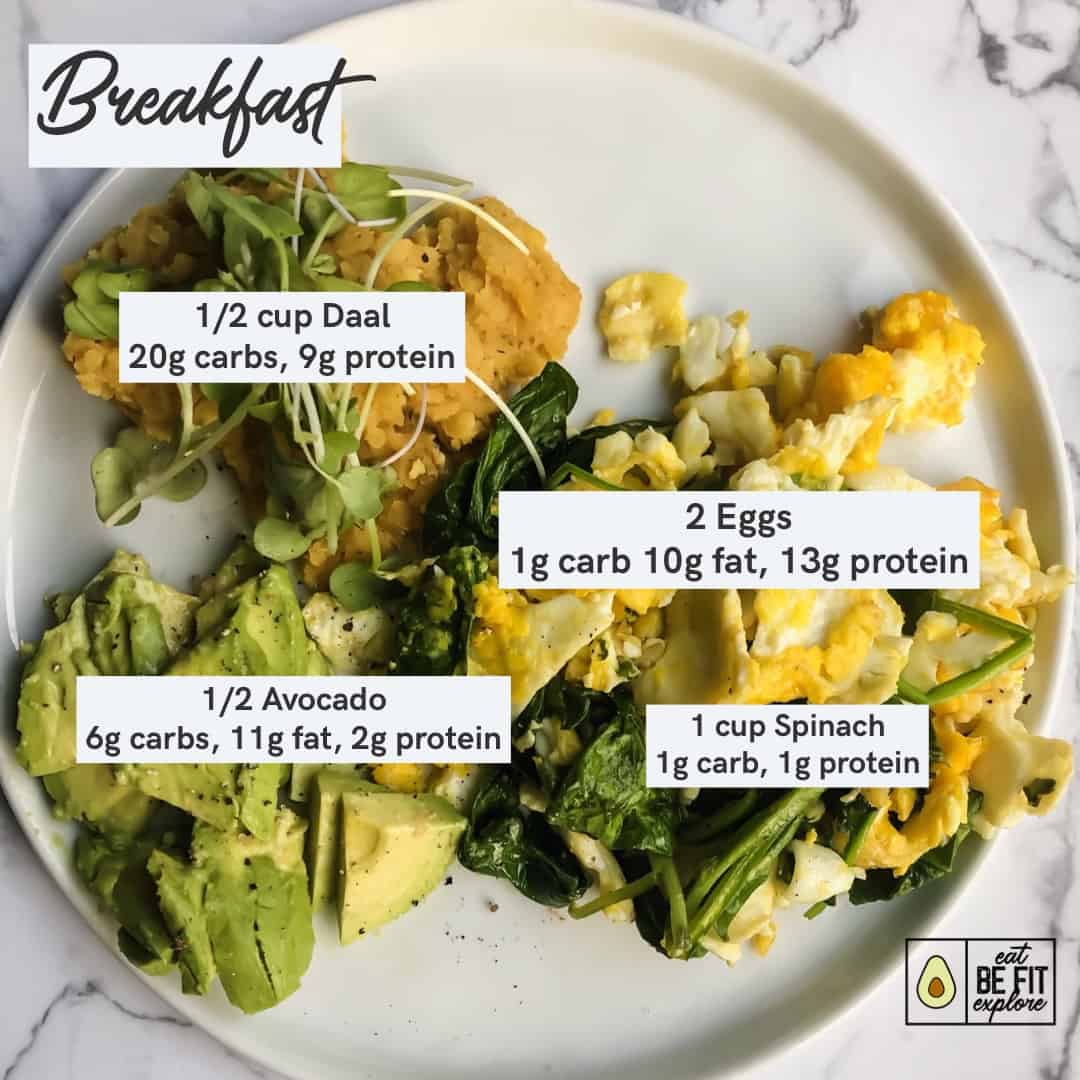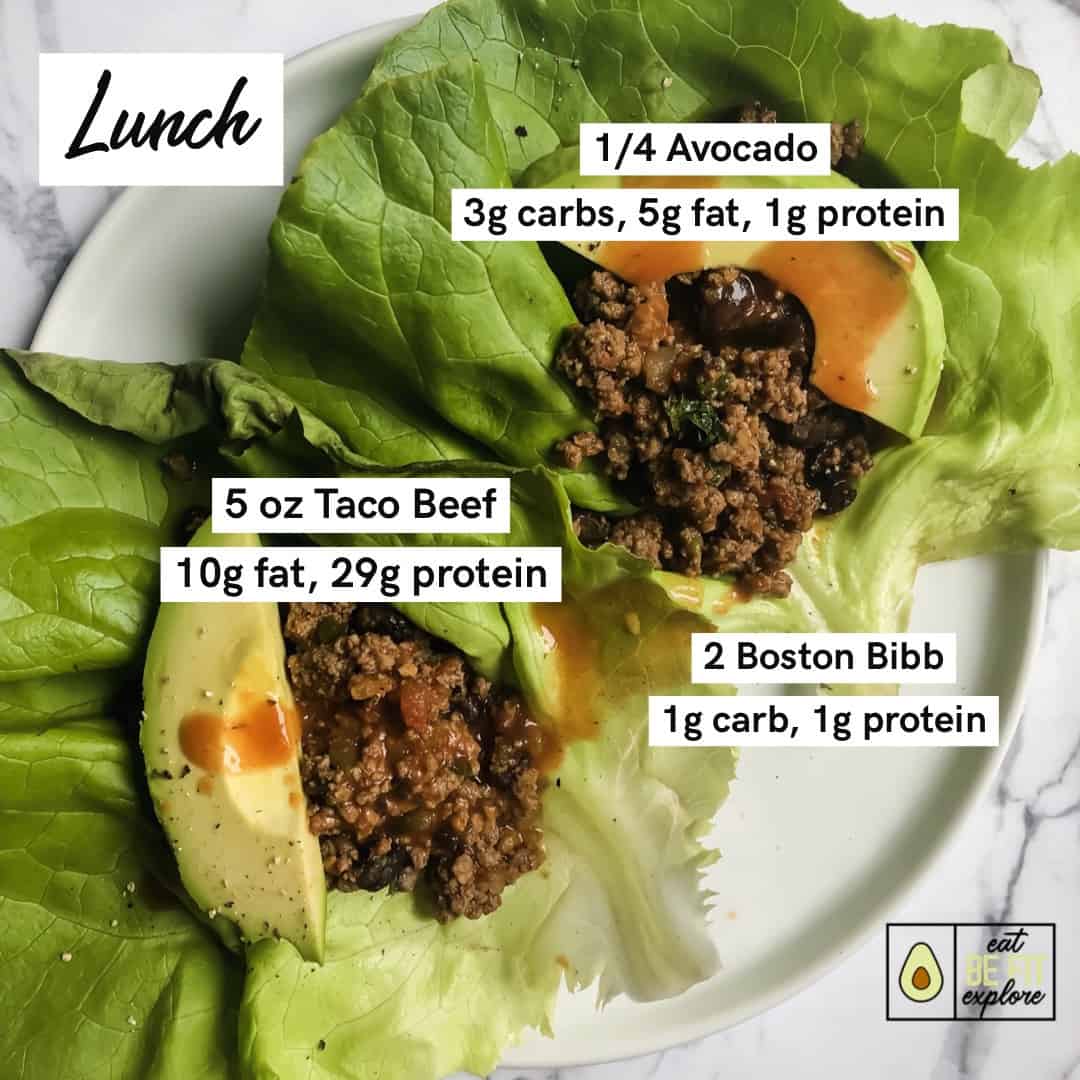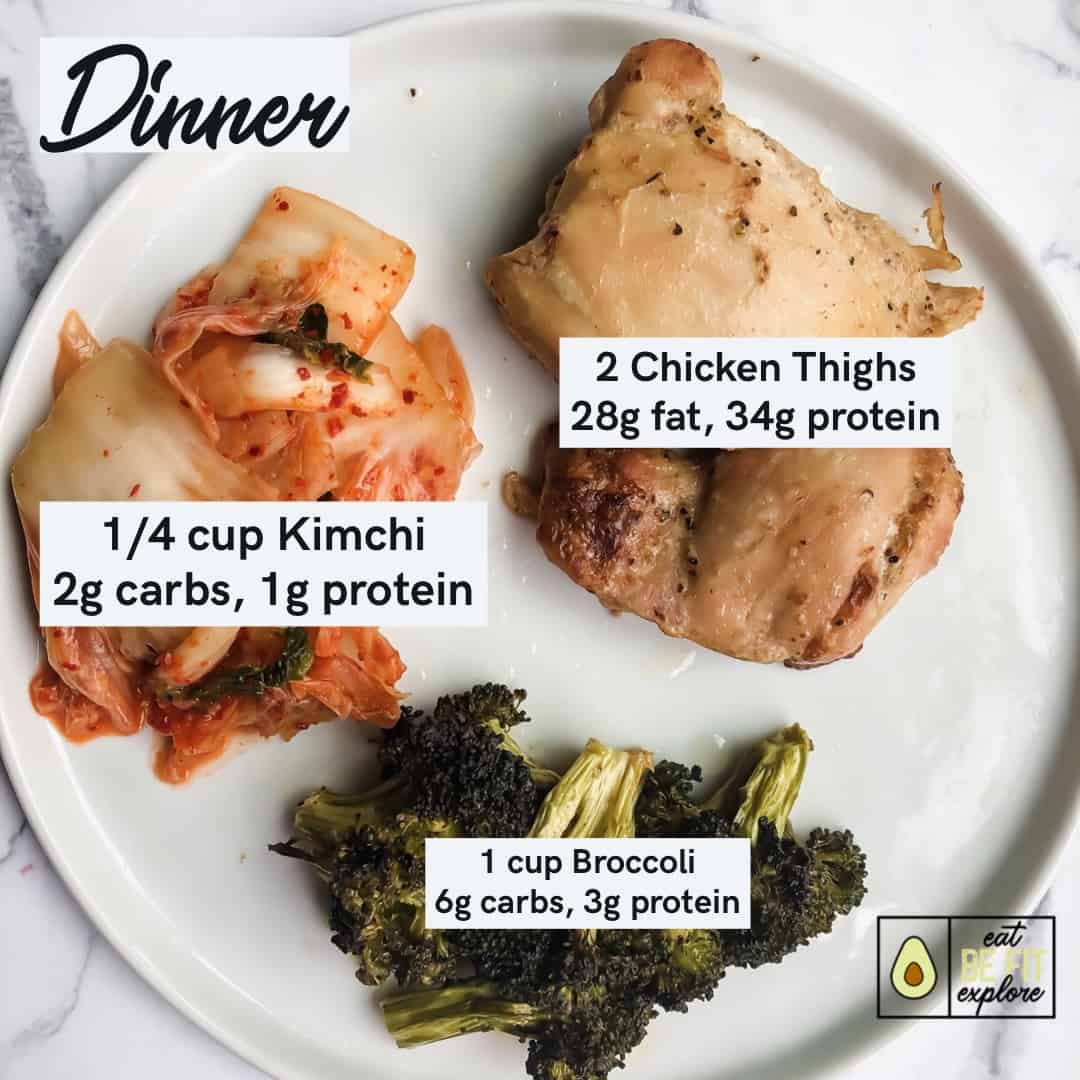 Slow Carb Diet Day of Eating Example 2: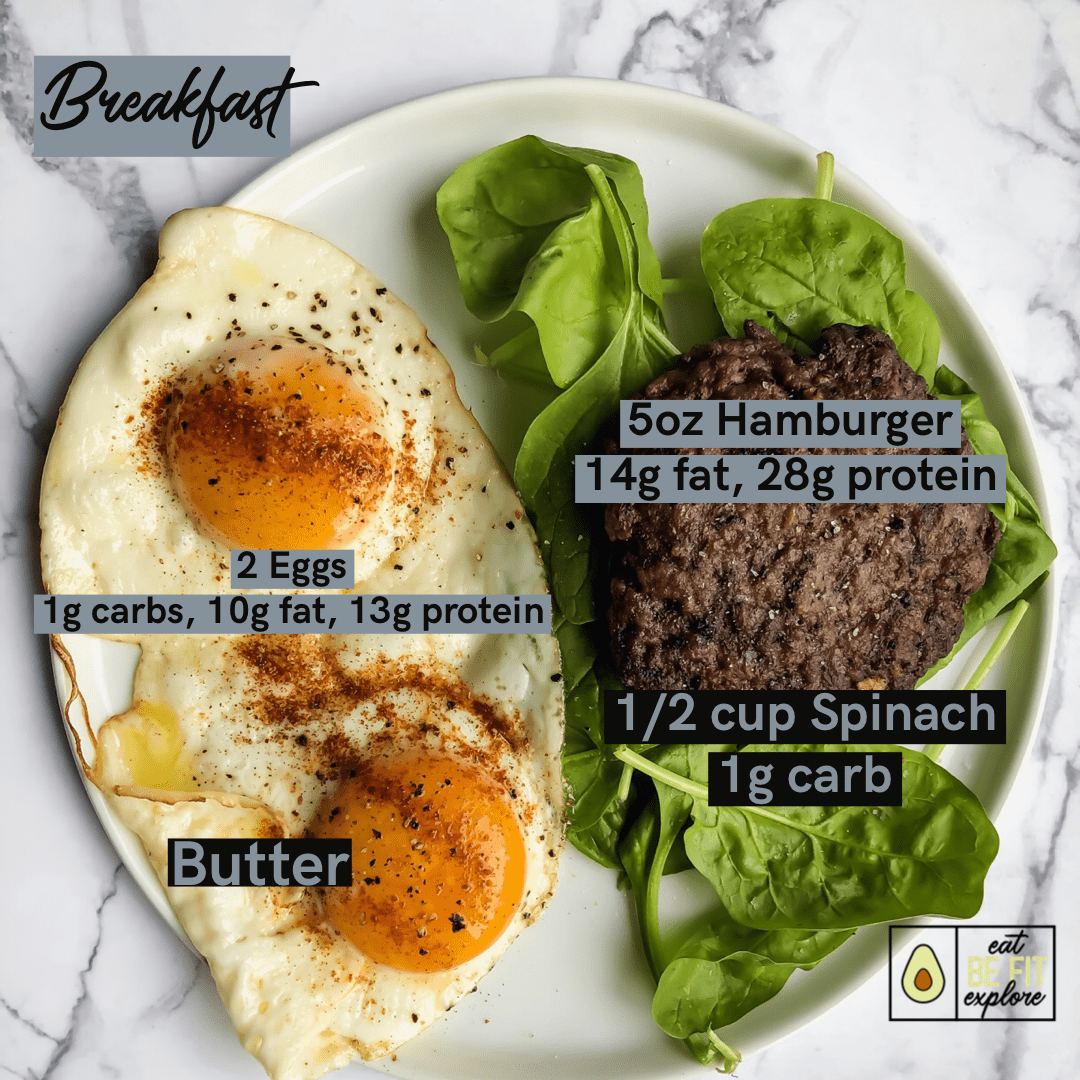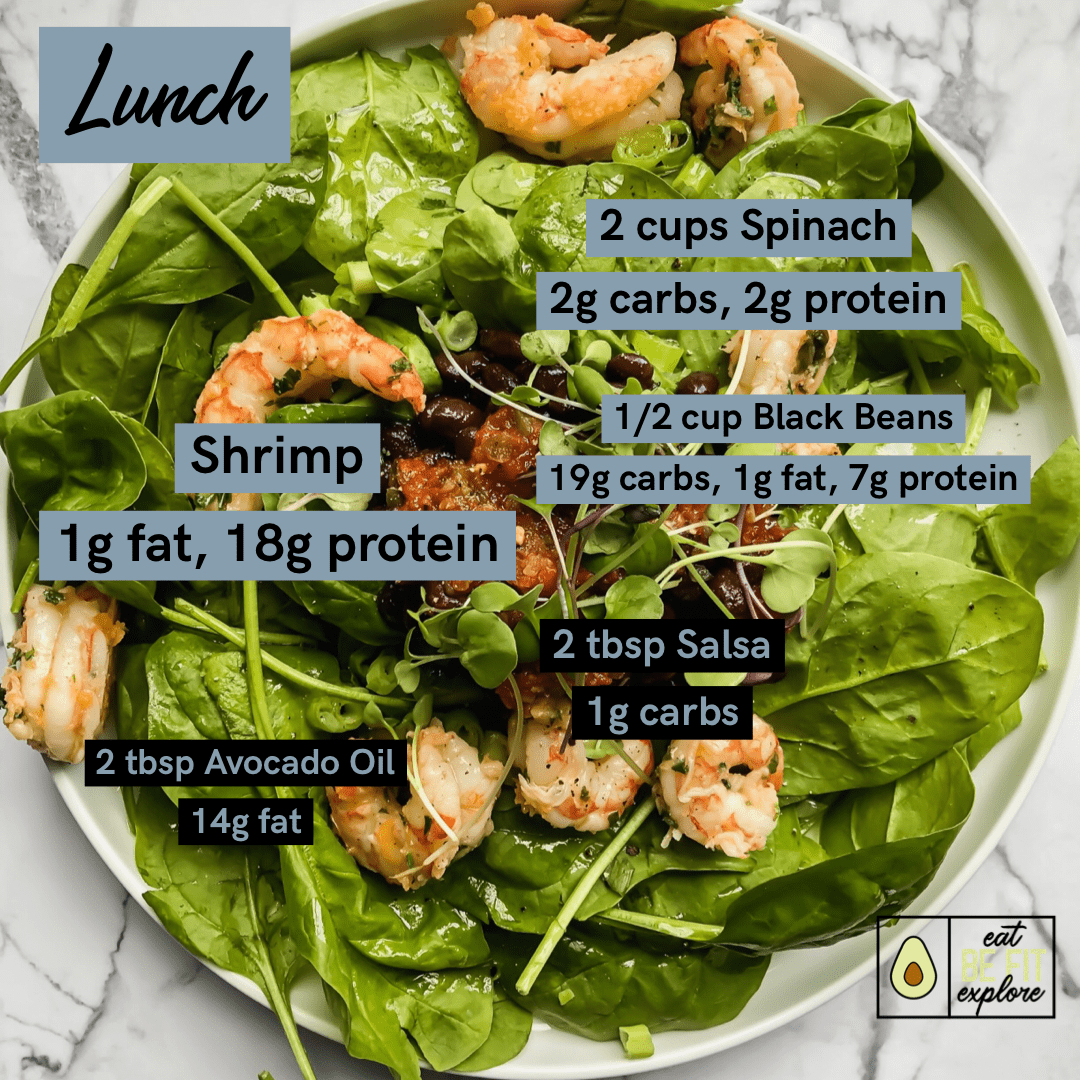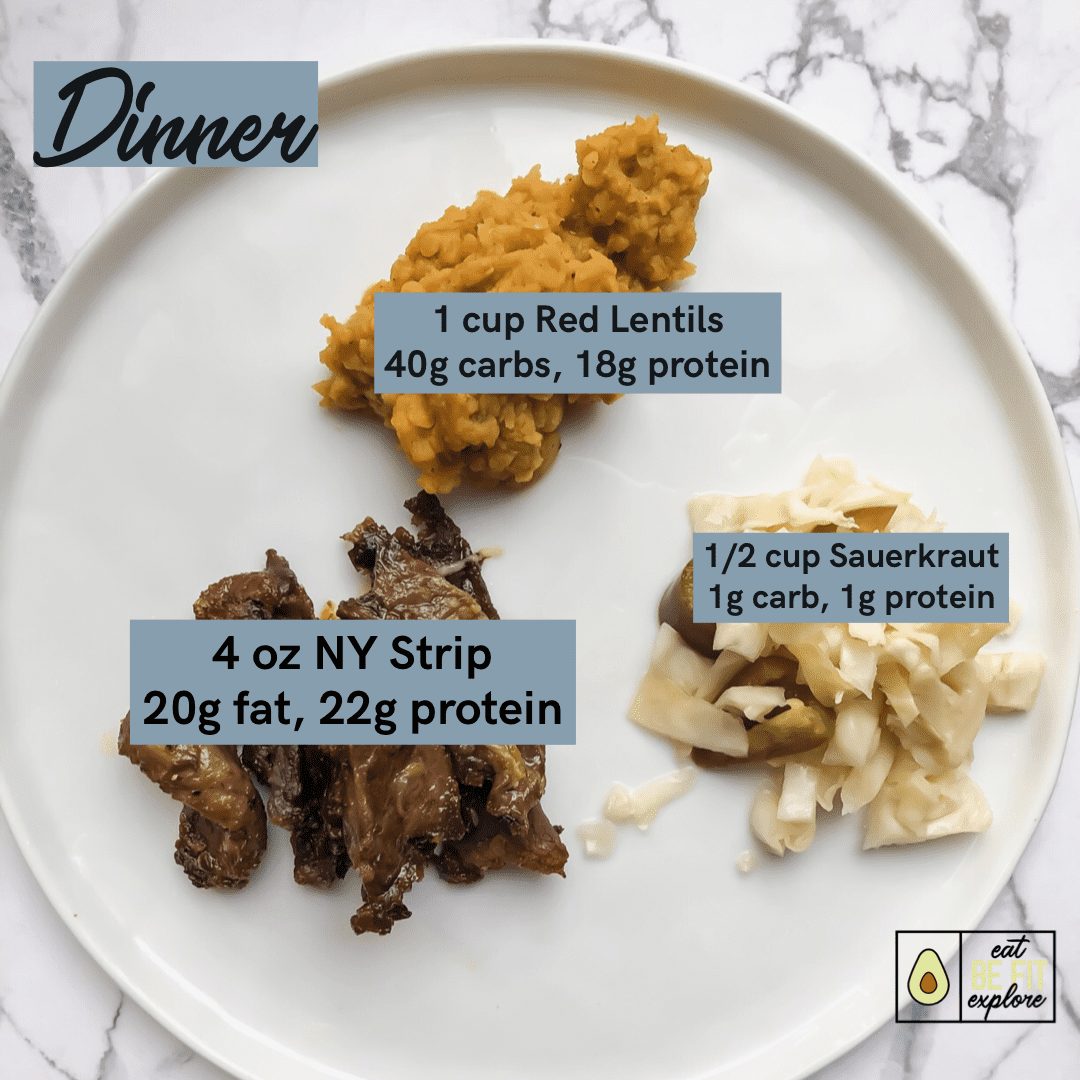 Slow Carb Diet Day of Eating Example 3: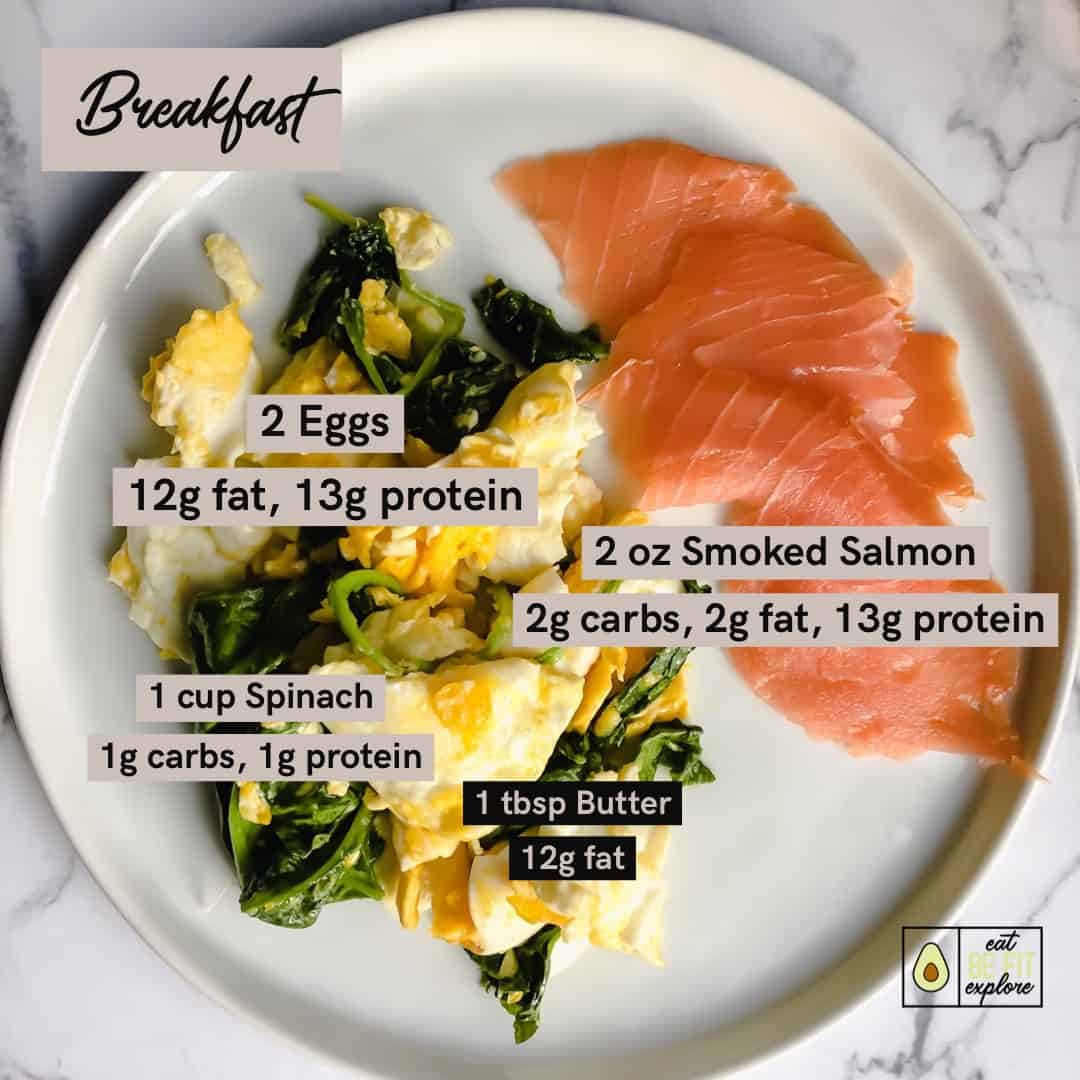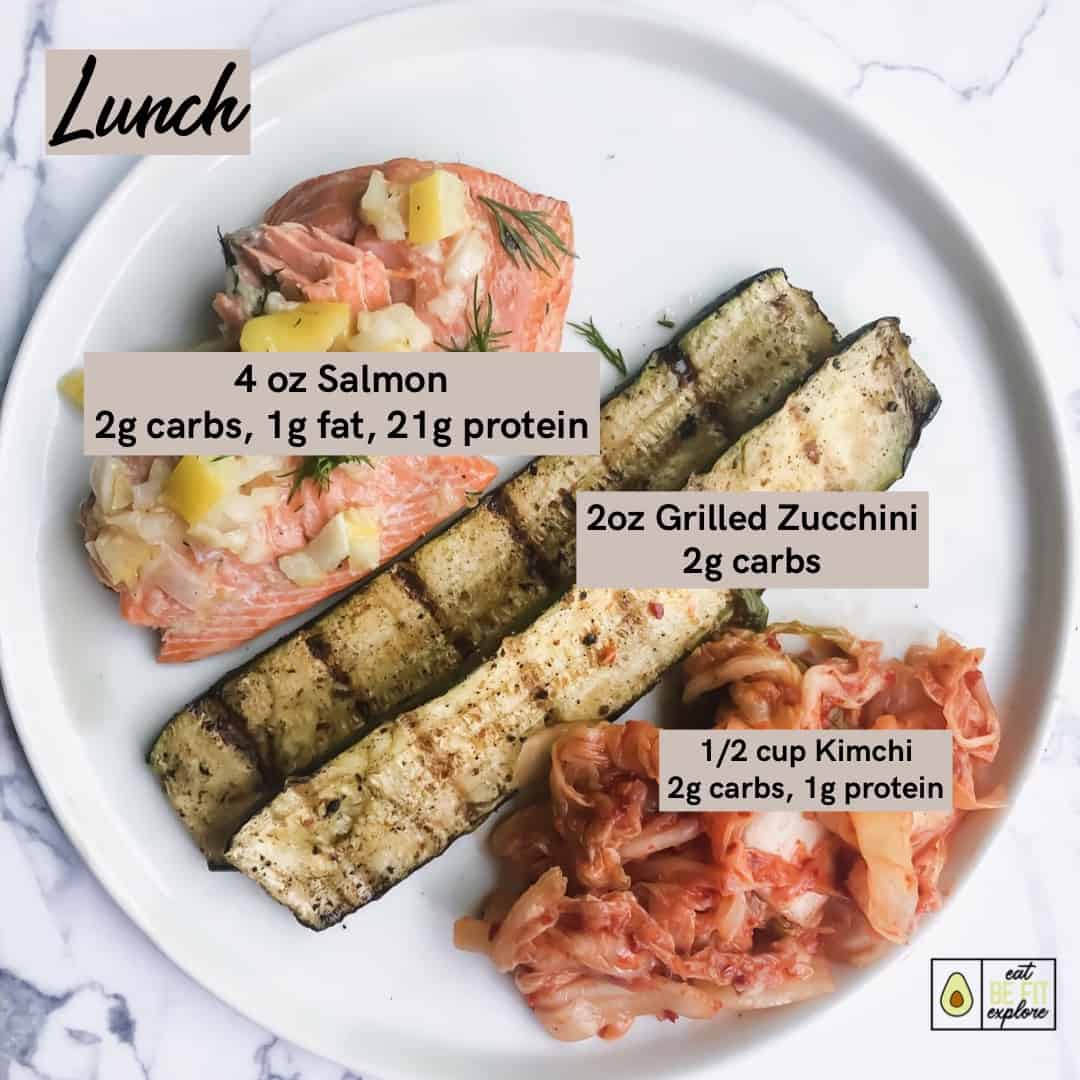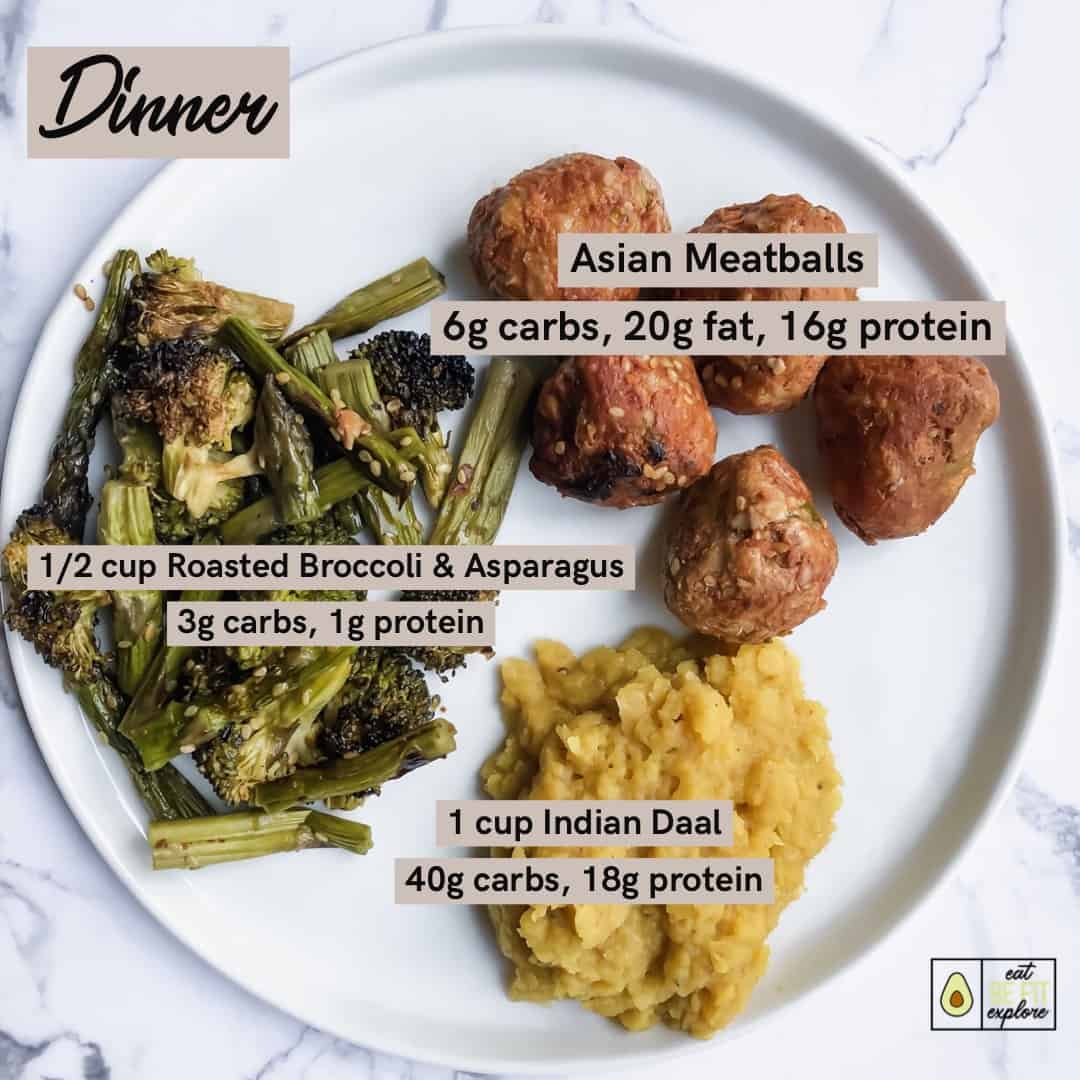 So, What Happened?
The first few weeks, I lost about 7lbs. However, after the cheat day, I would gain about 5lbs. It was all water weight, but it would take a few days for it to come off.
I felt like by the time I lost all of my water weight from my cheat day, and it was cheat day again. I will say that having a cheat day each week helped me stay 100% strict to the diet for the six days.
Knowing that I was going to have a day where I could eat whatever I wanted and how much I wanted was motivating for me during the week.
With that being said, one cheat DAY a week for me was damaging. I went overboard on my cheat days and felt like crap for the next few days. Also, it's tough to get back on track on Sundays because I had the "it's the weekend" mindset. If you are familiar with Keto, you know that right after a cheat day carb cravings are high and it was the same principle for the Slow Carb Diet. The day after my cheat day, I wanted more carbs and sugar, and it was a struggle to resist them.
Another interesting thing I learned was that I'm not as intolerant to beans as I thought I was. I've had issues digesting beans for as long as I can remember. Ask anyone who knows me, if I have beans, you better run fast because my farts will leave you gasping for an air-no joke. My husband was a little nervous when I told him I was going to start eating beans again.
However, I had NO issues at all eating beans this time which leads me to believe that it's not the beans that were the problem; it's the beans + refined carbs that caused all of my gas and bloating.
Sure, I had an occasional fart every here and there, but before, I would be farting up a storm and my stomach looked like I was six months pregnant — not this time, though, which was very interesting to me. I did enjoy eating lentils very much, though, and they are delicious!
At the end of the month, I didn't have any weight loss change. I was pretty much right back where I started. I felt good eating this way, but it didn't affect my weight or body composition.
Keto VS. Slow Carb Diet
Keto and the Slow Carb diet are very similar and have some differences.
Here are the similarities:
Focuses on eating real, whole foods
No refined carbs
No sugar
No dairy (Clean Keto)
No starchy vegetables
Here are the differences:
Beans and Lentils are not higher carbs, don't support Nutritional Ketosis
Dairy and Fruit is allowed on Keto (not on the Slow Carb Diet)
Cheat days on Keto are not encouraged
What were my takeaways?
I don't think I did the Slow Carb Diet long enough to assess it's efficacy long enough. I think if I followed it for 3 months, I would be able to know if it "works" or not for me.
I would have continued it, but to be honest, I really missed being in Ketosis. Knowing that my body is burning fat as fuel instead of sugar is exhilarating for me and I am addicted to being in the state of "Nutritional Ketosis".
I've been doing Keto for so long, I feel like my body "craves" to be in Keto. Or maybe it's more of a mental thing, I don't know. It motivates me when I see my Ketones going up and when I feel the signs of being in Ketosis.
Another takeaway I had is that for me to be very motivated and consistent during the week, I need to occasionally treat myself. I think I am going to start incorporating a "treat meal" (not a cheat day) once a week or once every couple of weeks depending on what I have going on.
It's very hard to stick to a strict diet. Keto is not hard to follow, however, I follow a Clean Keto Lifestyle which eliminates a lot of options for me. Looking forward to a treat meal if I am going out to eat with my husband or going to a party will help me mentally stay on track during the week.
I've also developed some hacks of how to minimize the effects of a cheat day which I will write a blog post about soon, and if I follow those hacks, I think I can have one treat meal a week and still jump back into Keto the next day, no problem. (Make sure you subscribe to my email list to get that post sent to you directly)
Another takeaway was that I am going to occasionally eat lentils, in small quantities on my Ketogenic journey. Lentils are high in fiber and are very nutritious and half a cup a day is not going to affect my ketone levels.
If you are interested in learning more about the Slow Carb Diet, you can get Tim Ferris's book, "The 4-Hour Body" HERE. It's a very interesting read and I encourage you to try the experiment for yourself; it may work really well for you!