This Keto Pork and Radish Hash is a great breakfast meal when you are craving potatoes but are following a low-carb diet.
Sometimes I'm in a 'breakfast for dinner' type of mood. And on those days – I bring out the hash. (No – not that kind!)
I loved potato hash growing up, topped with a fried egg. It was always such a fun and tasty meal. Little did I know it was a way for my mum to use up leftovers – not that it would have mattered to me!
I enjoy experimenting with well-known dishes to see if I can make a healthier, low-carb version. For this dish, I took the concept of a potato hash, made it keto, and also made it a bit more hearty with the addition of some leftover pulled pork I had from a previous recipe.
The result is this Keto Pork & Radish Hash. A healthy, low-carb, hearty dish that is quick and simple to prepare. Perfect for a weeknight when you're tight on time!
Keto diets are becoming increasingly popular for their ability to aid in weight loss and improve overall health. The ketogenic diet focuses on high-fat, low-carb foods to shift the body into a state of ketosis, where it burns fat for energy instead of carbohydrates.
While this can limit the variety of foods available on the diet, creative recipes like Keto Pork & Radish Hash can help keep meals interesting and flavorful.
What I love about this Keto Pork and Radish Hash is that you can easily replace the pulled pork with any other leftover meat you have on hand. Or skip the meat and have a light vegetarian meal. So many options!
When developing this Keto Pork & Radish Hash dish, I switched out the potatoes for radishes. At first glance, this may seem odd.
Radishes – when raw – are bitter and juicy. Not very potato-like. After cooking, they have a fairly neutral taste, and in this recipe, you'll be cooking them in onions, oregano, chili powder, and cumin which will cover the radish taste.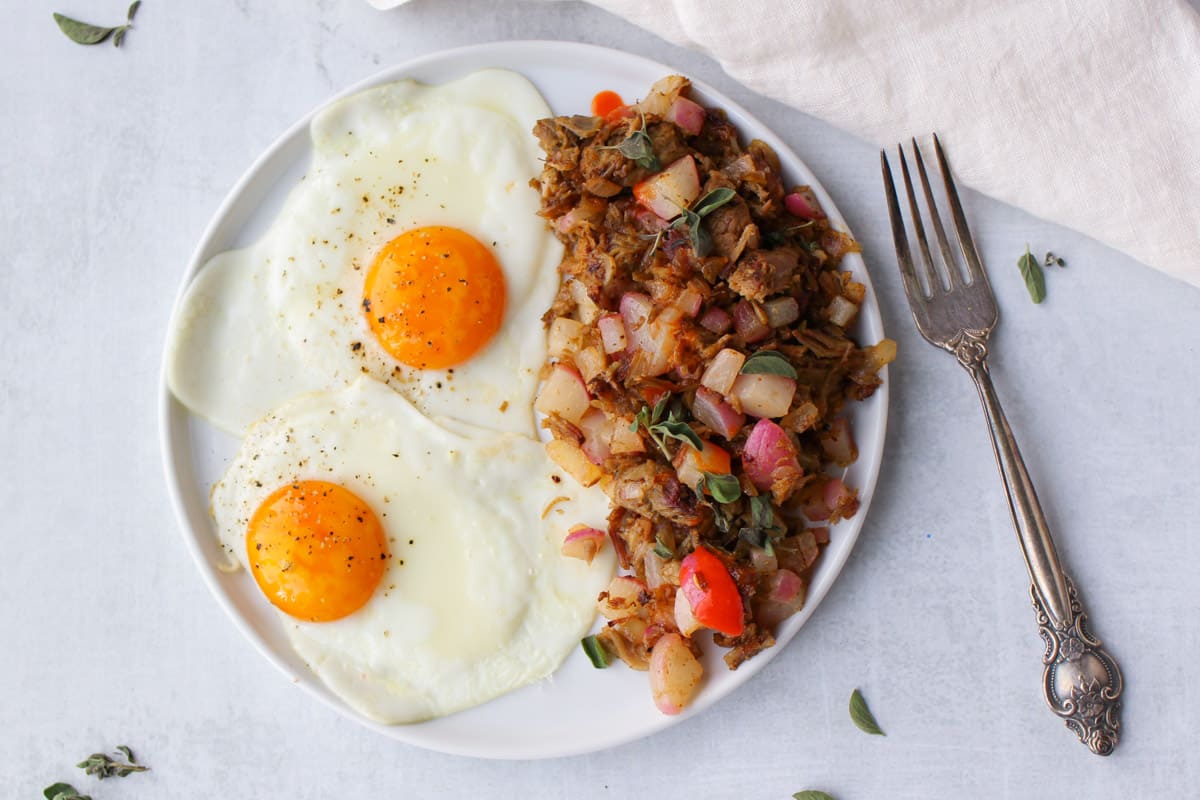 Is radish allowed in Keto?
Yes! Radishes are excellent on a keto diet. While they are root vegetables (which tend to be high carb), they are low in starch and high in fiber.
A 100g serving of radishes has 3.4 grams of carbohydrates, and 1.6 grams of fiber. That's just 1.8 grams of net carbs per 100 grams!
Keto Pork & Radish Hash is a delicious and satisfying dish that fits perfectly into a keto lifestyle. By replacing high-carb potatoes with fiber-rich and low-carb radishes, this dish offers all the flavor and comfort of traditional hash without the excess carbs.
The addition of savory ground pork and spices makes for a hearty and filling meal that will keep you energized throughout the day.
Give it a go and enjoy the delicious flavors of this unique and creative dish!
Are you looking for easy keto lunch ideas for your family? Check out The Best 20 Clean Keto Lunch Recipes that your family will love!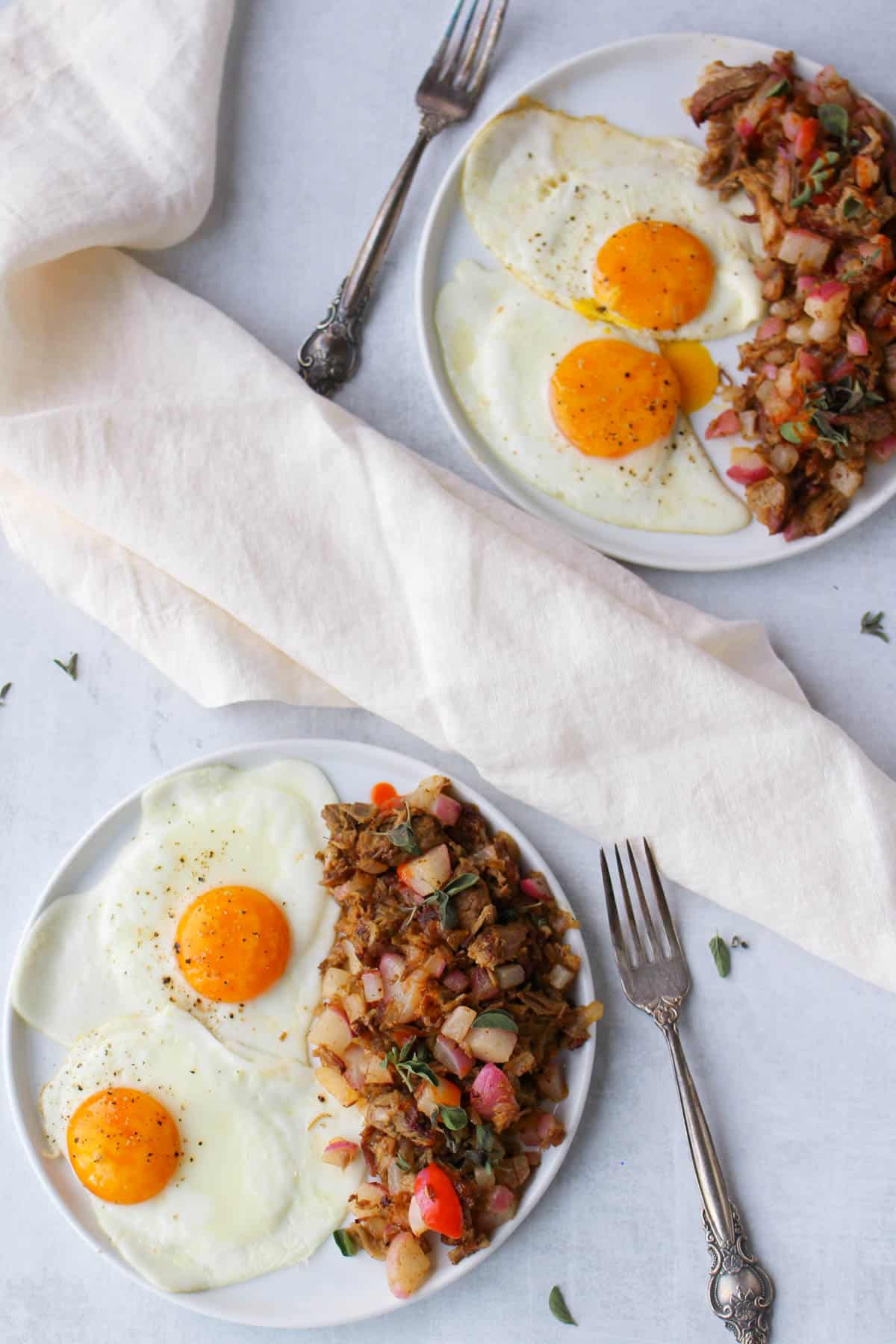 More Keto Recipes to Try: